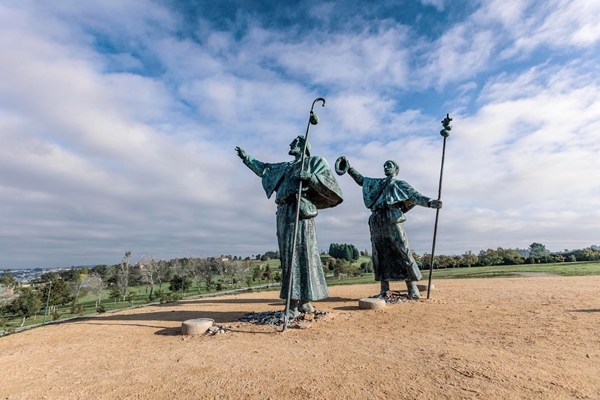 Espectacular recorrido cultural y gastronómico por Galicia. Conoceremos las ciudades gallegas más importantes a la vez que admiraremos el paisaje propio de esta zona, sin olvidar la gastronomía y la cultura de estos enclaves.
Spectacular cultural and gastronomic tour through Galicia. We will visit the most important Galician cities while admiring the landscape of this area, without forgetting the gastronomy and culture of these enclaves.
Target price | Precio Orientativo
1480 $
Galicia occupies a privileged geographical location, facing the Atlantic Ocean, witness of the passage of some of the greatest civilizations in history. This can still be seen today in the deep-rooted culture of its inhabitants, in their traditions and beliefs, as well as in its simple but extraordinary gastronomy. As if that were not enough, it is surrounded by some of the most beautiful landscapes in the country.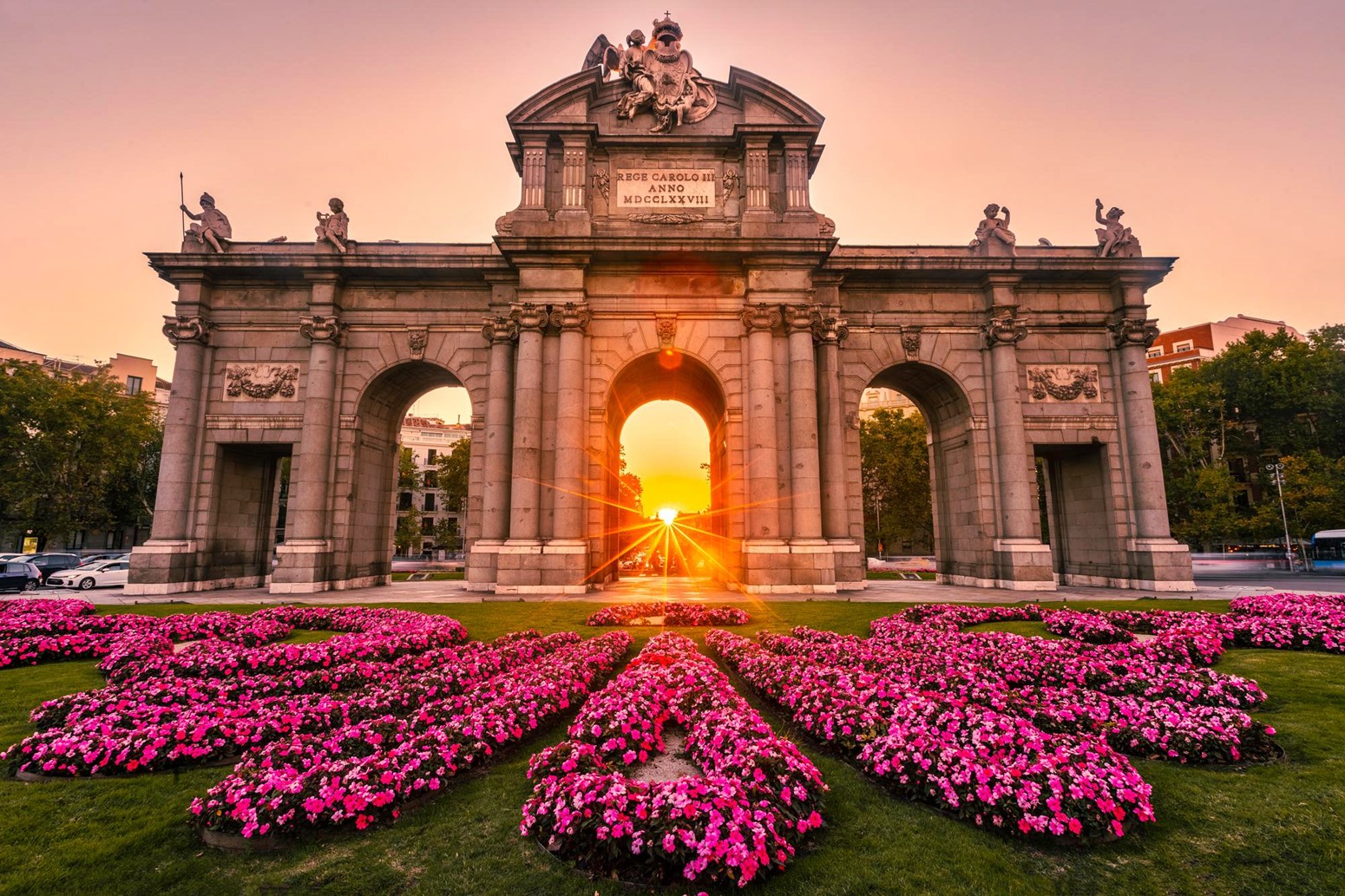 Day 1: City of origin - Madrid
Arrival in Madrid, transfer to hotel. Rest of the day at leisure. As long as your flight arrival time allows, you will meet your guide at the hotel reception in the late afternoon. Overnight at the hotel.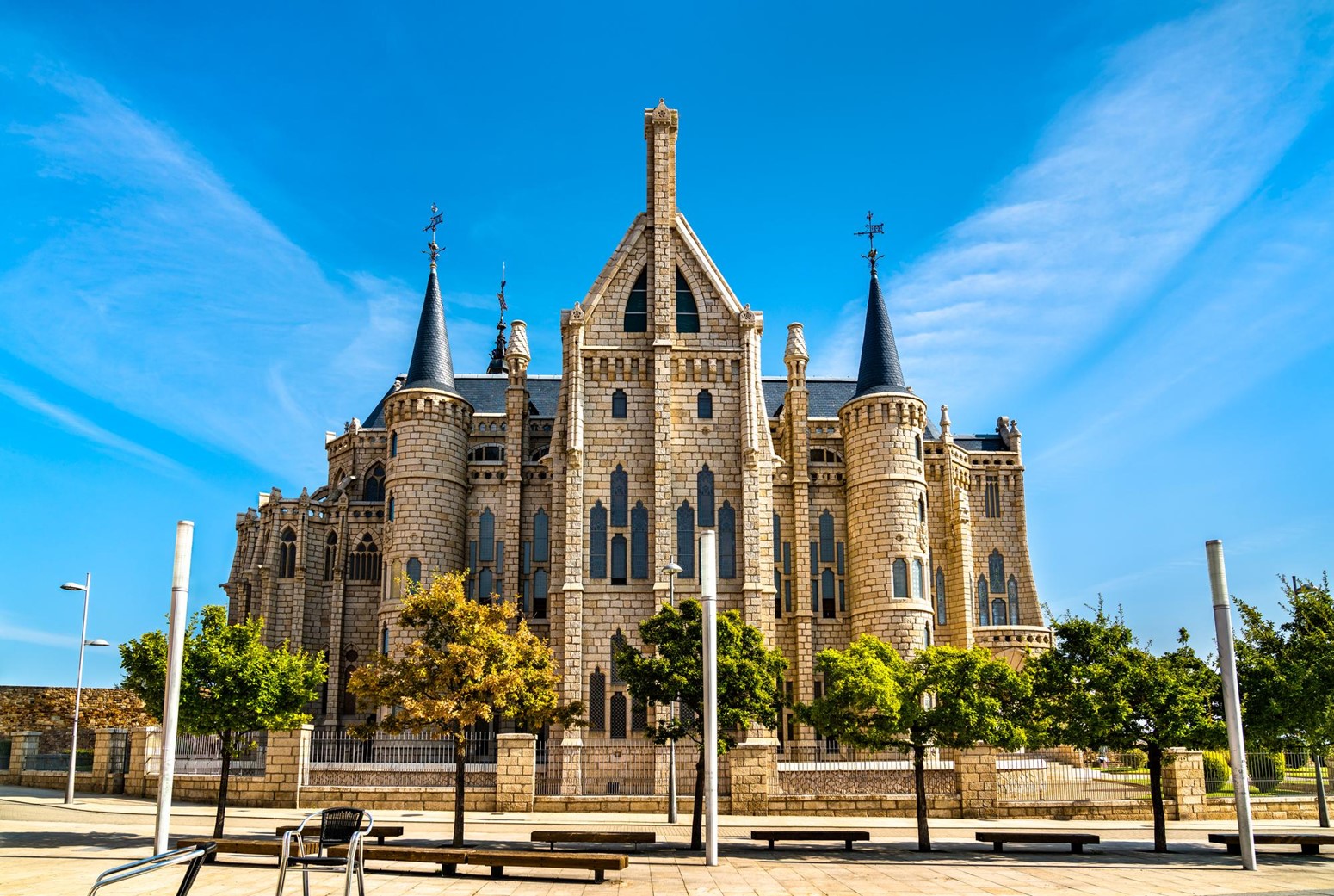 Day 2: Madrid - Astorga - Lugo - Coruña (PM)
Breakfast and departure to Coruña through the lands of Castilla y León to Astorga. Free time in this place of passage of the Camino de Santiago, to know its Roman archaeological remains, the Cathedral of Santa Maria, the Episcopal Palace or its Town Hall of Herrerian style and do not hesitate to get lost in its streets and take the opportunity to enjoy its gastronomy. Continuation to Galician lands; stopping to know Lugo, settled on the banks of the Miño river, and which is located in the place where more traces of the Roman presence in Galicia, being its maximum exponent its wall. Free time. Continuation to A Coruña. Dinner and accommodation.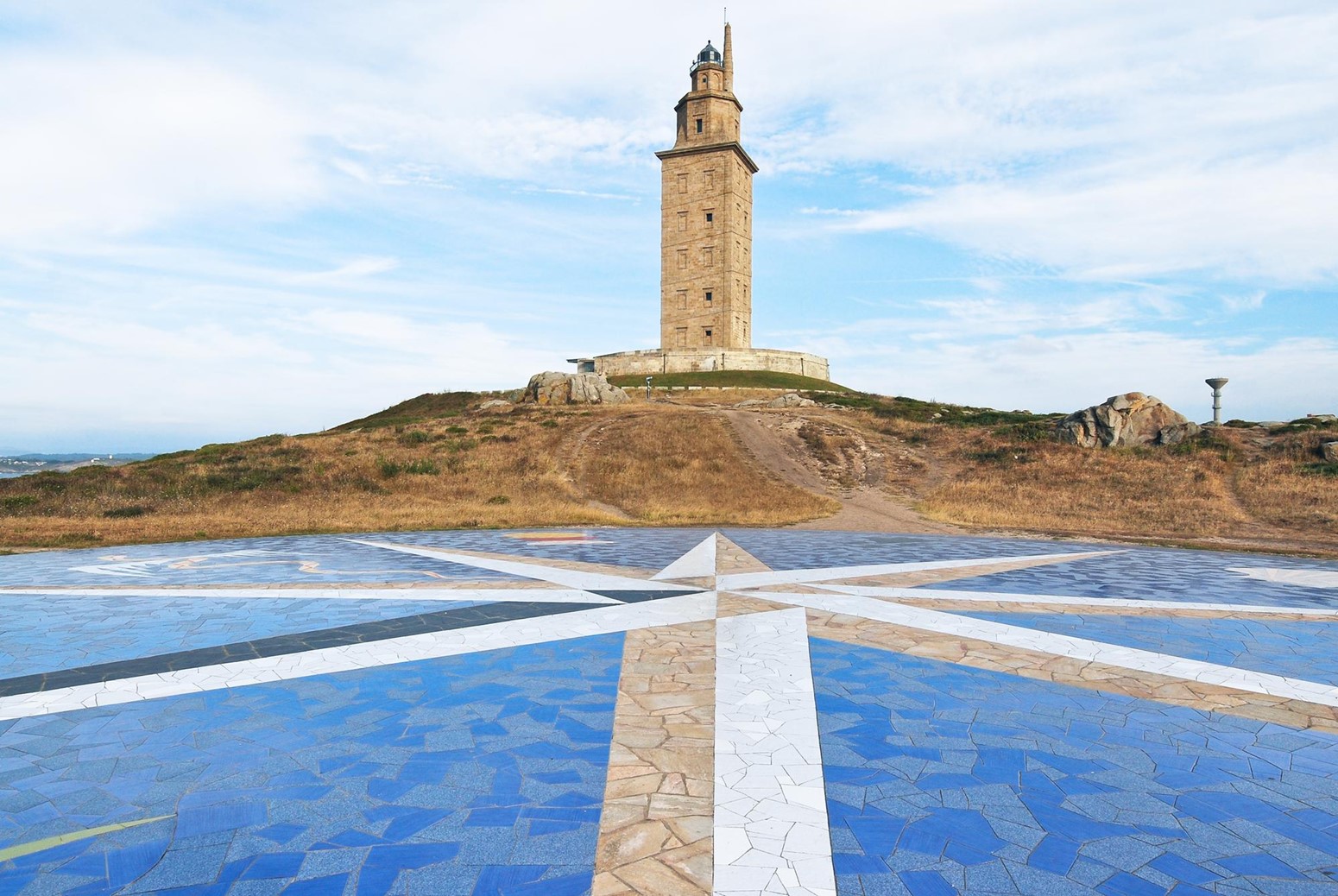 Day 3: Coruña - Rías Altas (Puentedeume/Betanzos) - Coruña (PM)
Breakfast. Departure to visit A Coruña: the Obelisk Square, in the center of the city, to walk along Real and Rego de Auga streets, and the majestic María Pita Square. In the old city we find some jewels such as the Church of Santiago or the evocative Azcárraga Square and the Collegiate Church of Santa Maria. We will stop to contemplate the Tower of Hercules. The Roman lighthouse, declared a World Heritage Site and from where we offer panoramic views of the rugged coastline open to the Atlantic, the beach of Orzán and Riazor. After enjoying the walk and the city, we will make a tour of the "Rías Altas" heading first to Pontedeume. Lunch and free time to learn about its important past, and get lost in its narrow streets with stone floors and facades, balconies and wooden galleries. Then we will go to Betanzos located on a hill and known as the City of Knights by the important lineages that inhabited it during the Middle Ages, the walls and emblazoned houses are proof of this. Return to A Coruña. Accommodation.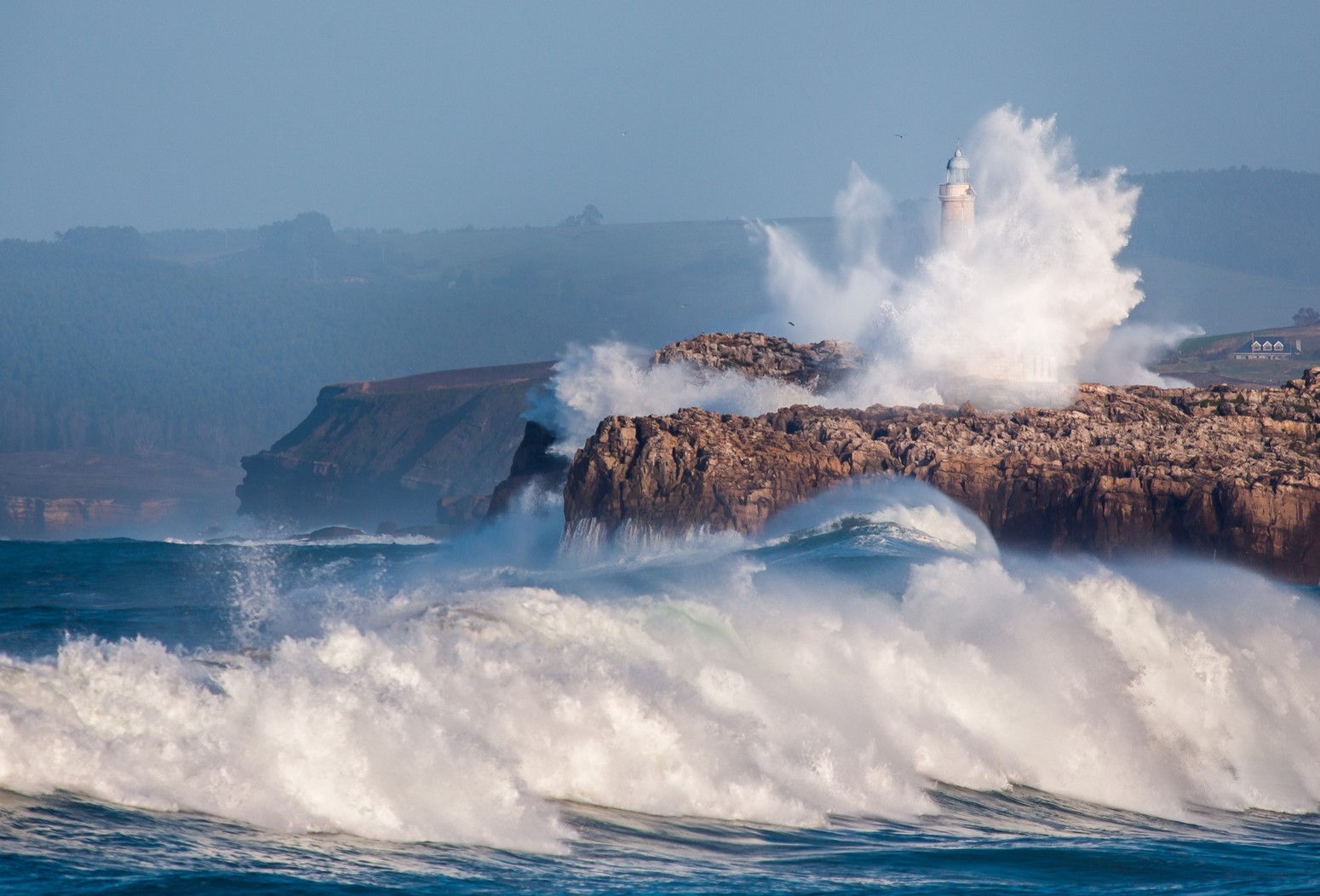 Day 4: Coruña - Malpica (Costa da Morte) - Santiago de Compostela (PM)
Breakfast. Departure to tour the Costa da Morte, legendary coastline that owes its name to the numerous shipwrecks that have taken place there. We will stop in Malpica, which was an important whaling port and where we can enjoy a unique historical site and a fantastic landscape linked to the sea. Continuation to Santiago de Compostela. On arrival we will stop at Monte do Gozo to enjoy the views over the capital. Lunch and visit of the city with a local guide, including the entrance to the cathedral. Highlights include the Plaza del Obradoiro with the Cathedral, the Hostal de los Reyes Católicos, the Colegio de San Xerome, and the Palacio de Raxoi. Overnight stay.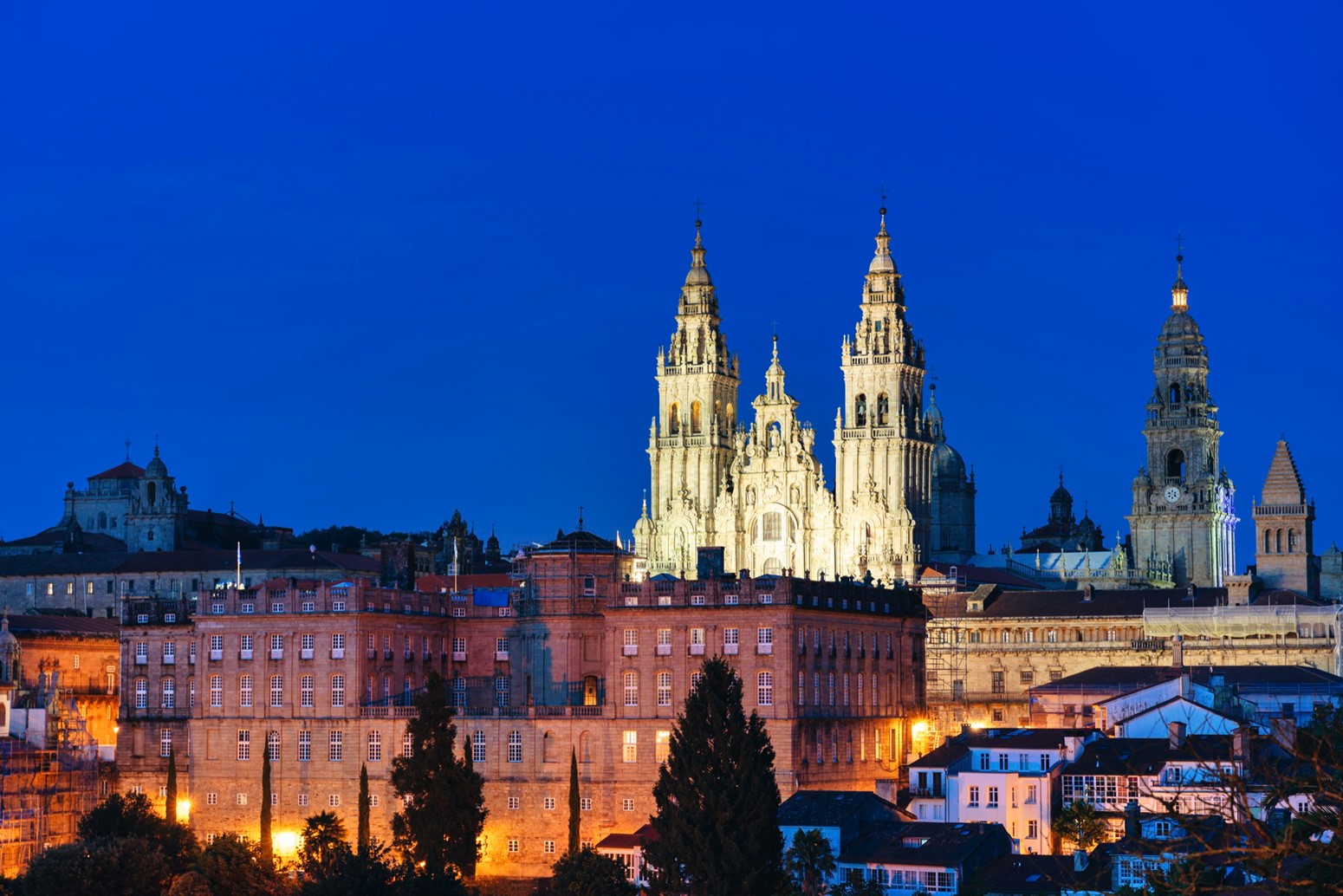 Day 5: Santiago de Compostela - Cambados - La Toja - Combarro - Pontevedra - Vigo (PM)
Breakfast. Departure to the Rías Baixas, to visit the Ría de Arosa and the Ría de Pontevedra. We will take the opportunity to visit their towns and also take a boat trip, where we will enjoy tasting Galician wine and tasty mussels. In its towns we will enjoy free time. We will also stop in Cambados, declared a site of historical and artistic interest and we will arrive at the island of La Toja, which was one of the first seaside resorts of the Iberian Peninsula and also well known for its soap factories. We will make another stop in Combarro, where the hórreos (granaries), the sailor's houses and the cruise ships stand out. Continuation to Pontevedra, with a beautiful historic center, built with the typical Galician stone. Panoramic visit of the city where we highlight the Basilica of Santa María, the Ruins of Santo Domingo and the Church of San Bartolomé. Continuation to Vigo. Dinner and accommodation.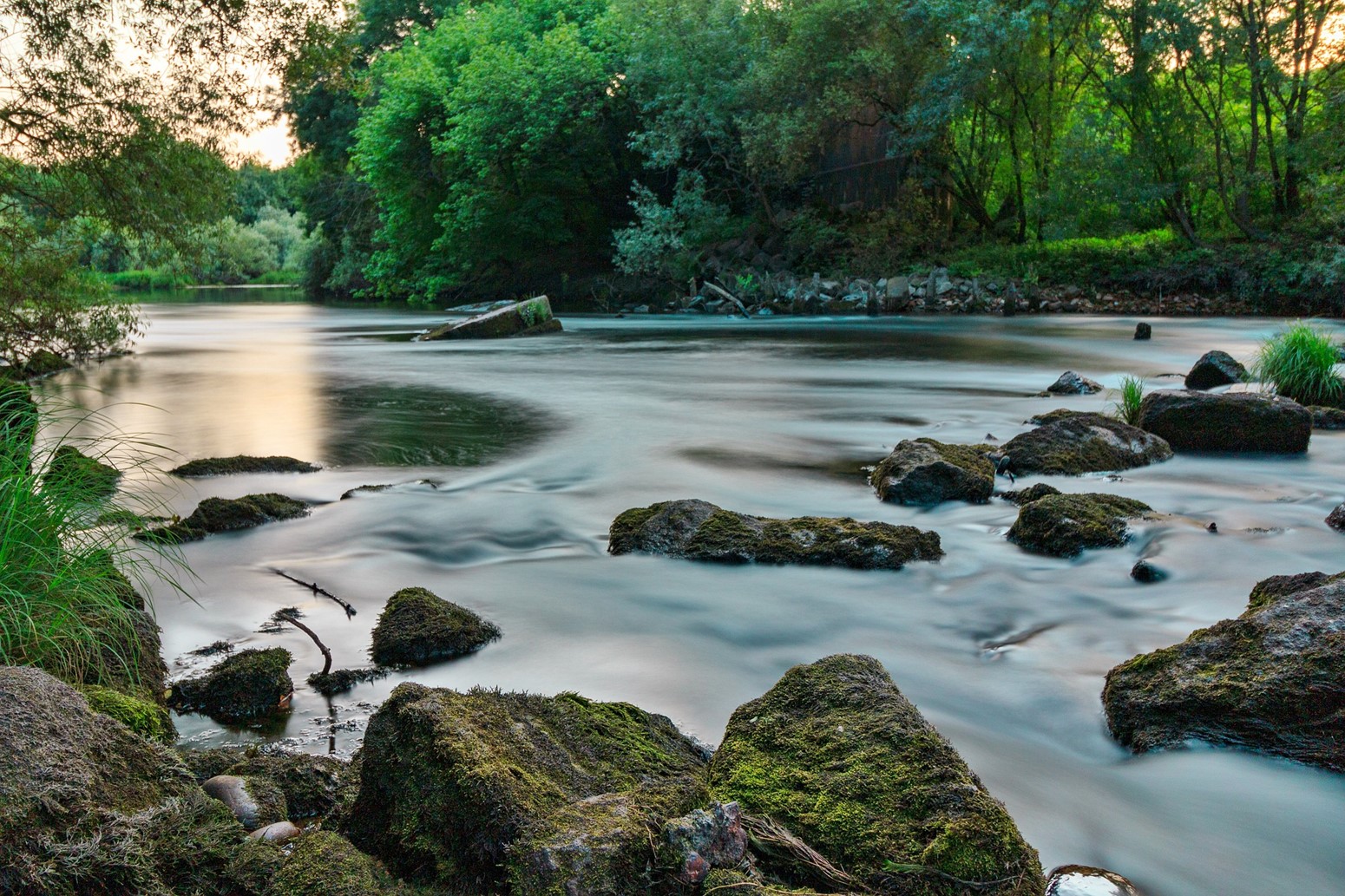 Day 6: Vigo - Monte Trega (Mouth of the Miño River) - Bayonne - Vigo (PM)
Breakfast. First we will head towards the mouth of the Miño River, bordering Portugal. Many are its attractions, as it is one of the most important tourist sites in Galicia, thanks to the Monte Trega, a great example of castreña culture and a must-see place. We will continue our tour to Bayonne, where we will again enjoy a beautiful historic center built in stone, a superb work of Galician stonemasons. Martin Alonso Pinzon arrived in this town on March 1, 1493 after the discovery of America. After tasting the delicious Galician gastronomy in our typical lunch, we will go to Vigo where we will take a short bus tour to discover part of the city. Free time and return to the hotel. Overnight at the hotel.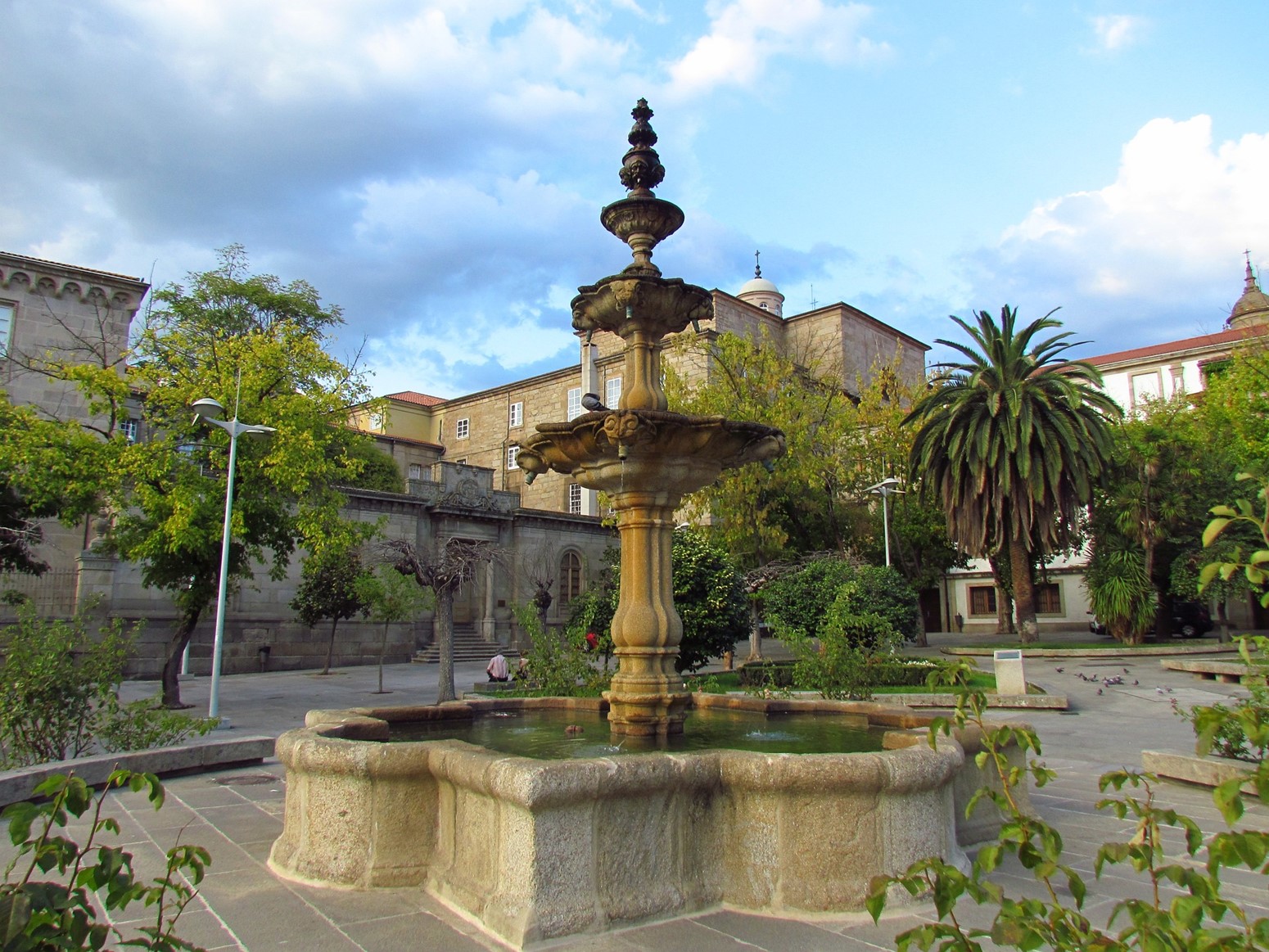 Day 7: Vigo - Ourense - Madrid (AD)
Breakfast. Departure to Ourense. Free time to visit the historic city center with the City Hall, the Episcopal Palace, the Cathedral, the Alameda, the Mercado de Abastos, etc. Continuation to Castilian-Leonese lands, making a stop for lunch on our route. Continuation to Madrid. Lodging.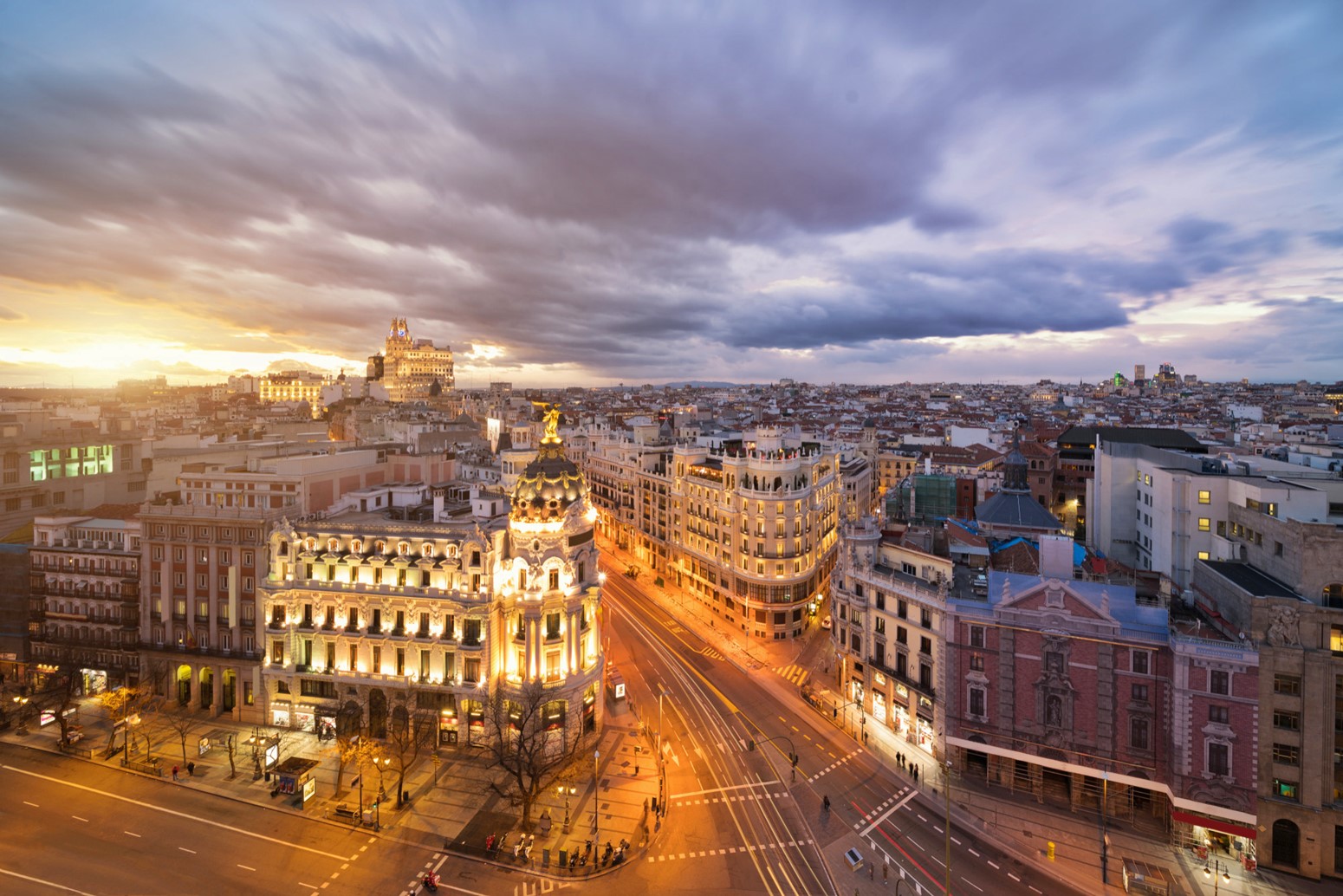 Day 8: Madrid - City of destination (B)
Breakfast: Free time until transfer to the airport to take the flight to your destination city. End of our services.
Galicia ocupa un lugar geográfico privilegiado, frente al Océano Atlántico, testigo del paso de algunas de las más grandes civilizaciones de la historia. Algo que puede apreciarse aún hoy en día en la arraigada cultura de sus habitantes, en sus tradiciones y creencias, así como en su sencilla pero extraordinaria gastronomía. Por si fuera poco, se encuentra rodeada por algunos de los parajes más bellos de todo el país.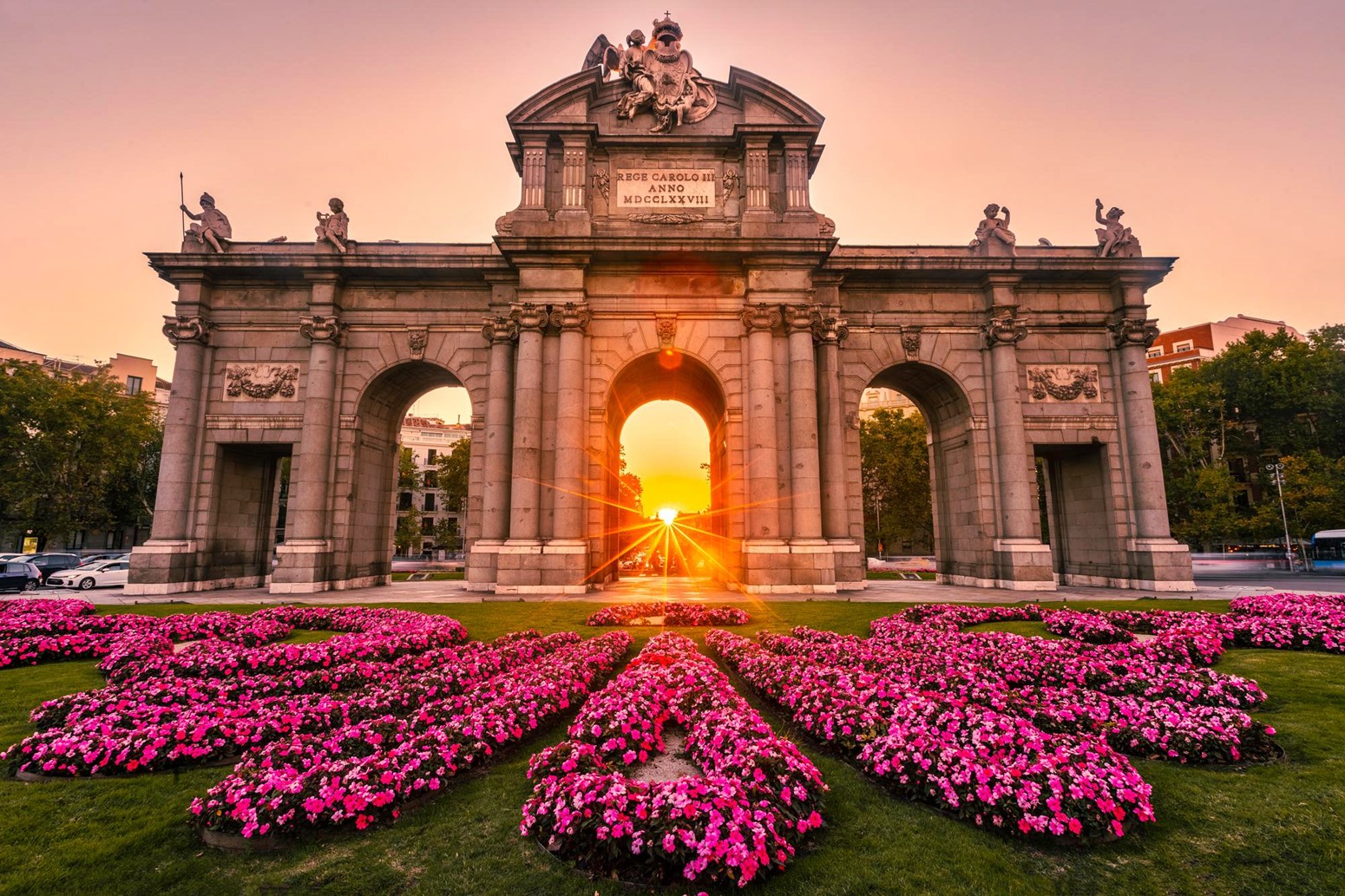 Día 1: Ciudad de origen - Madrid
Llegada a Madrid, Traslado al hotel. Resto del día libre. Siempre que el horario de llegada de su vuelo lo permita, al final de la tarde se reunirá con su guía acompañante en la recepción del hotel. Alojamiento.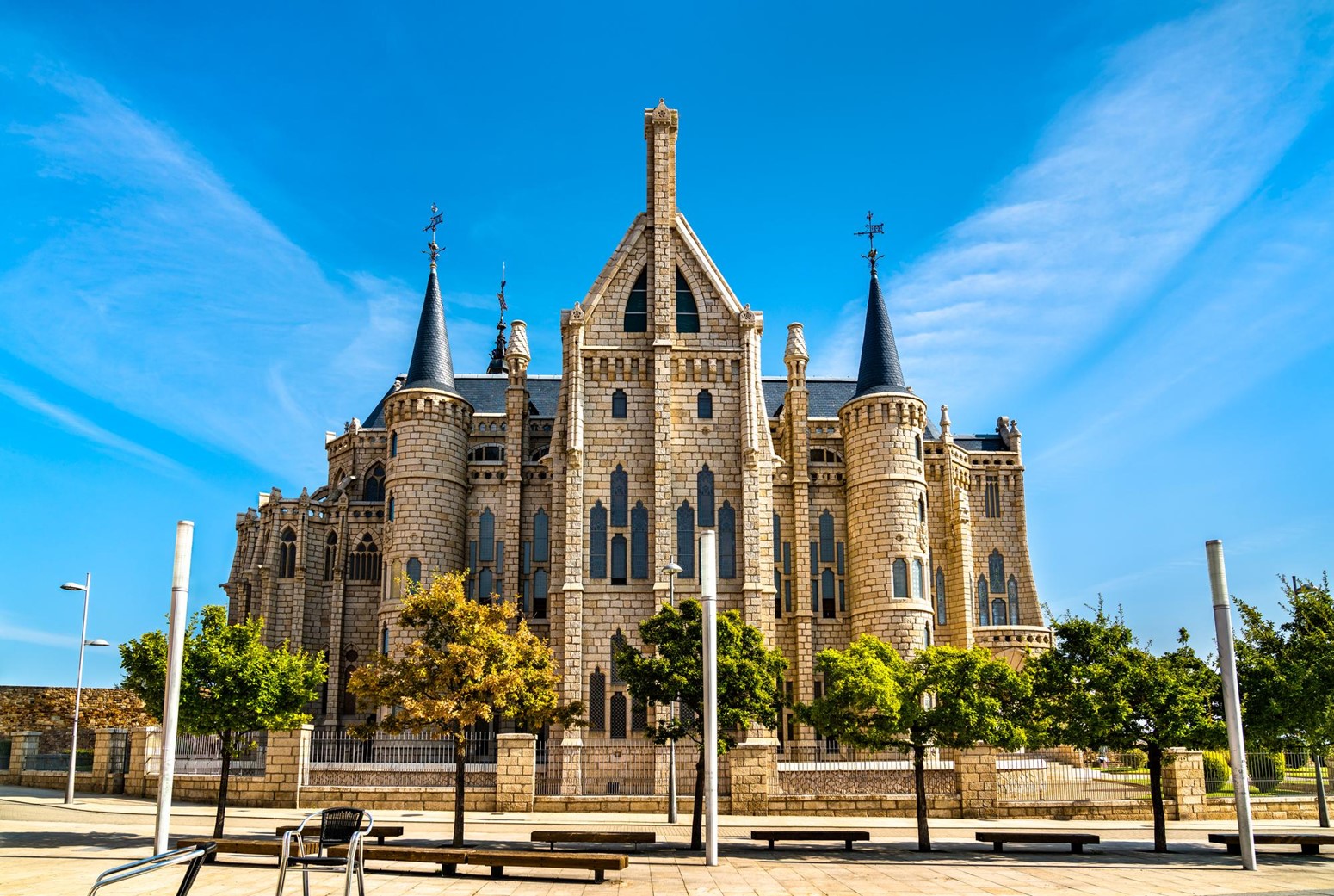 Día 2: Madrid - Astorga - Lugo - Coruña (MP)
Desayuno y salida con destino a Coruña a través de Tierras de Castilla y León hasta llegar a Astorga. Tiempo libre en este lugar de paso del Camino de Santiago, para conocer sus restos arqueológicos romanos, la catedral de Santa María, el Palacio episcopal o su Ayuntamiento de estilo herreriano y no dude en perderse por sus calles y aprovechar para disfrutar de su gastronomía. Continuación a tierras gallegas; deteniéndonos para conocer Lugo, asentada a orilla del río Miño, y que se encuentra en lugar donde quedaron más huellas de la presencia romana en Galicia, siendo su máximo exponente su muralla. Tiempo libre. Continuación a A Coruña. Cena y alojamiento.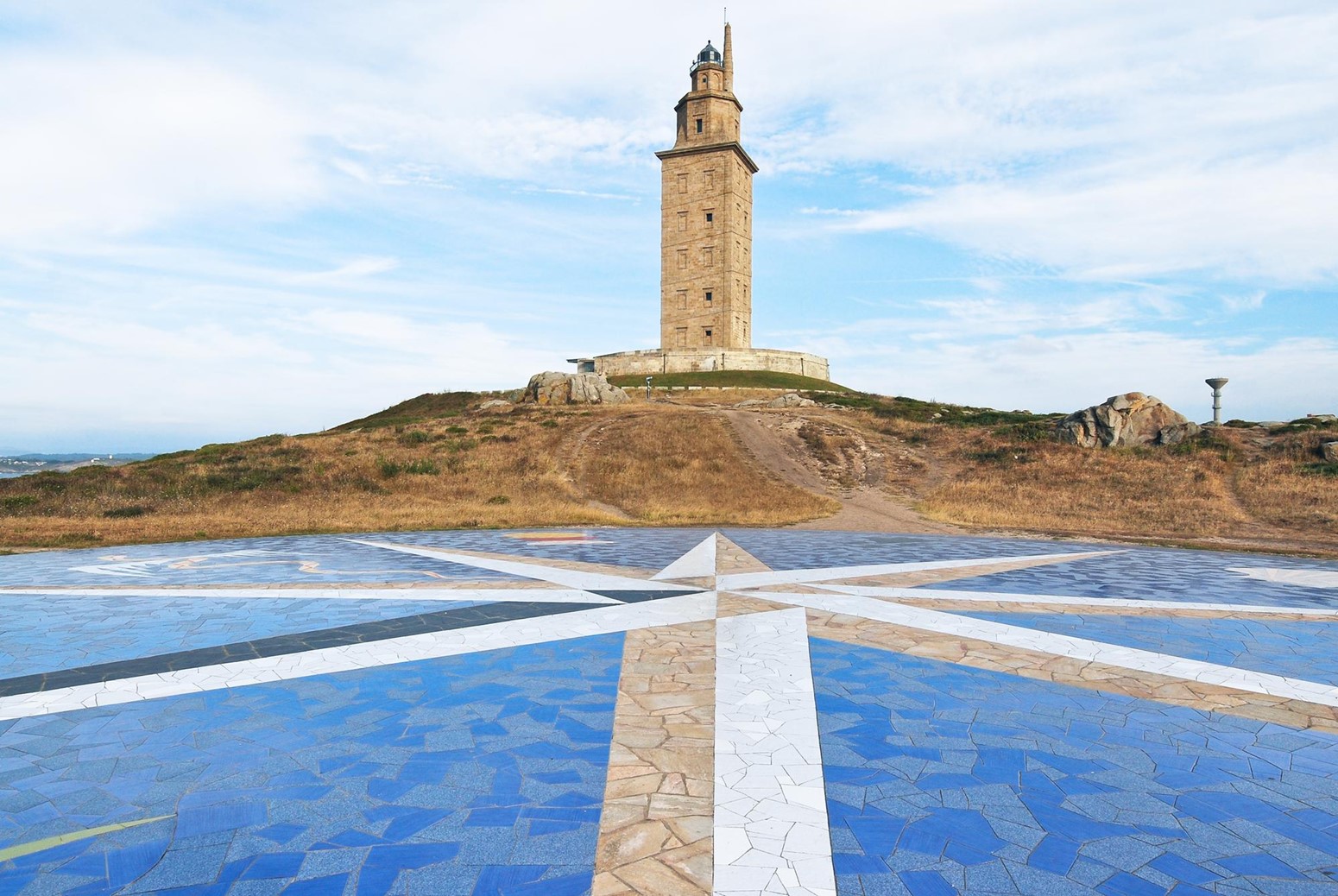 Día 3: Coruña - Rías Altas (Puentedeume/Betanzos) - Coruña (MP)
Desayuno. Salida para conocer A Coruña: la plaza del Obelisco, en el centro de la ciudad, para pasear por las calles Real y Rego de Auga, y la majestuosa plaza de María Pita. En la ciudad vieja encontramos algunas joyas como la Iglesia de Santiago o la evocadora plaza de Azcárraga y la Colegiata de Santa María. Nos detendremos a contemplar la Torre de Hércules. El faro romano, declarado Patrimonio de la Humanidad y desde donde se nos ofrecen panorámicas de la ruda costa abierta al Atlántico, la playa de Orzán y la de Riazor. Tras disfrutar del paseo y de la ciudad, realizaremos un recorrido por las "Rías Altas" dirigiéndonos en primer lugar a Pontedeume. Almuerzo y tiempo libre, para conocer su importante pasado, y perderse por sus calles estrechas con suelos y fachadas de piedra, balcones y galerías de madera. Seguidamente nos dirigiremos hacia Betanzos situada en un altozano y conocida como la Ciudad de los Caballeros por los importantes linajes que la habitaban durante la Edad Media, las murallas y las casas blasonadas dan muestra de ello. Regreso a A Coruña. Alojamiento.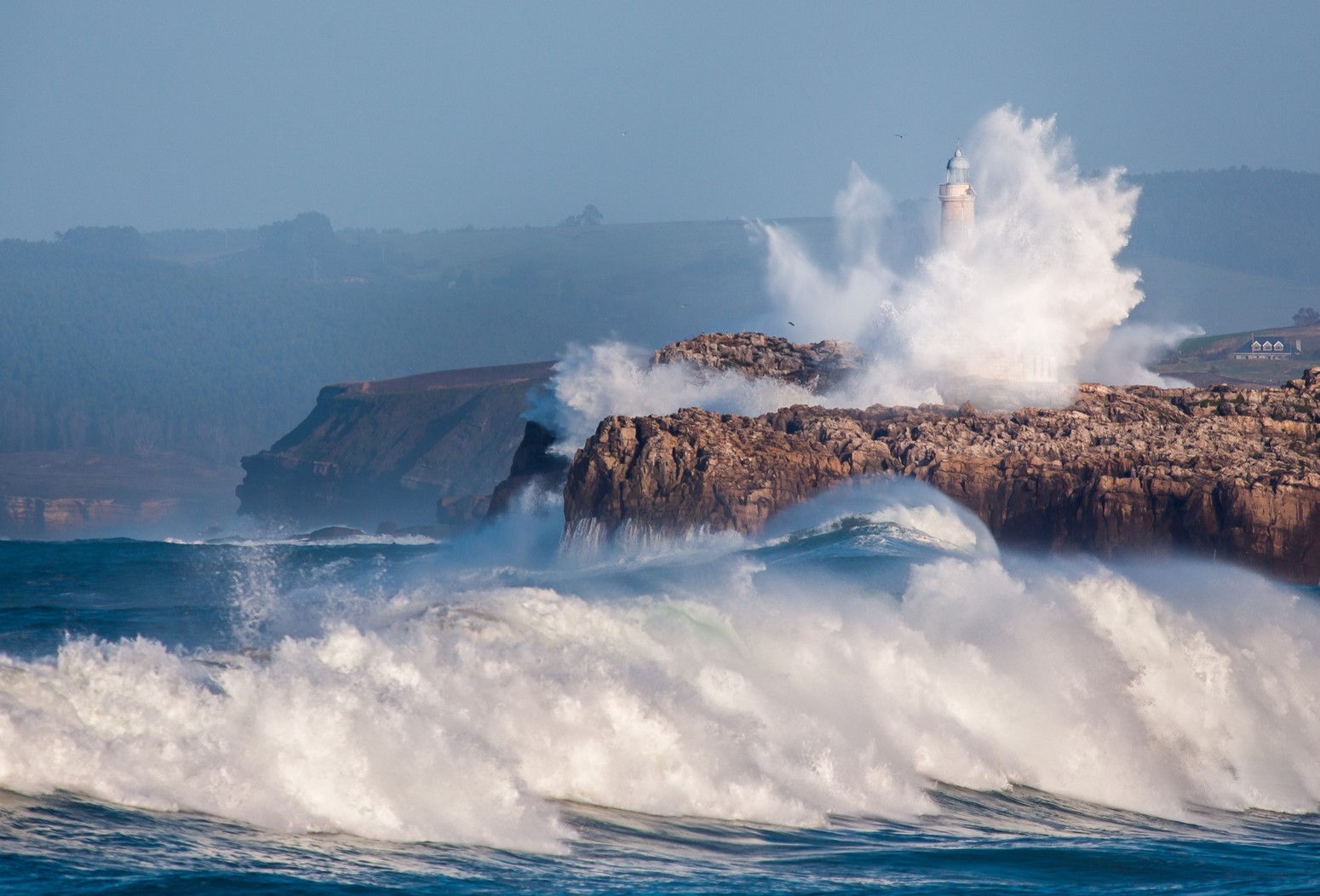 Día 4: Coruña - Malpica (Costa da Morte) - Santiago de Compostela (MP)
Desayuno. Salida para recorrer la Costa da Morte, legendaria línea de costa que debe su nombre a los numerosos naufragios que en ella han tenido lugar. Pararemos en Malpica, que fue un importante puerto ballenero y donde podremos disfrutar de un singular conjunto histórico y un fantástico paisaje ligado al mar. Continuación a Santiago de Compostela. A la llegada pararemos en el Monte do Gozo para disfrutar de las vistas sobre la capital. Almuerzo y visita de la ciudad con guía local donde incluimos la entrada en la catedral. Destaca la Plaza del Obradoiro con la Catedral, el Hostal de los Reyes Católicos, el Colegio de San Xerome, y el Palacio de Raxoi. Alojamiento.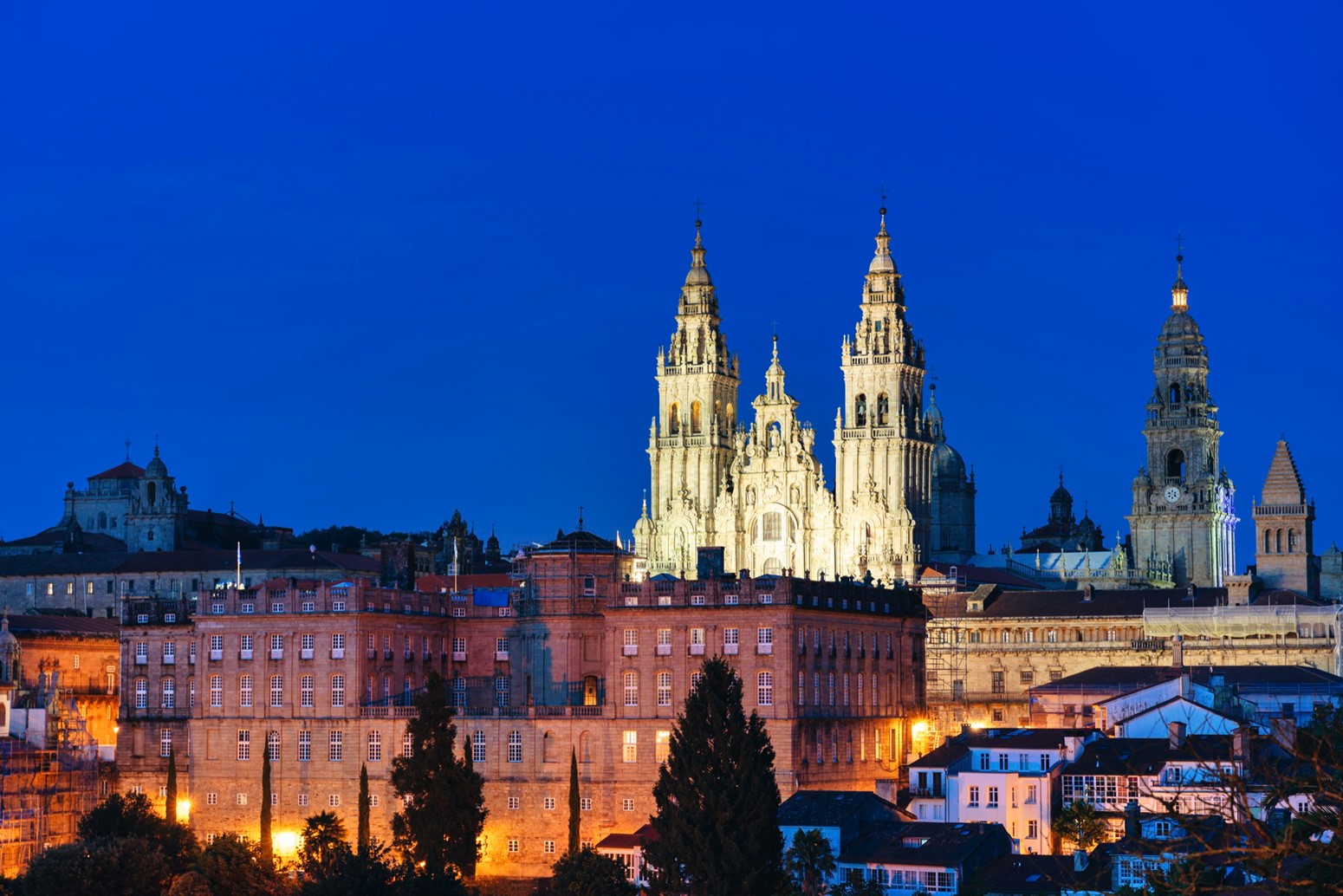 Día 5: Santiago de Compostela - Cambados - La Toja - Combarro - Pontevedra - Vigo (MP)
Desayuno. Salida hacia las Rías Baixas, para conocer la Ría de Arosa y la Ría de Pontevedra. Aprovecharemos para conocer sus poblaciones y además realizaremos un paseo en barco, en el que disfrutaremos saboreando vino gallego y unos sabrosos mejillones. En sus poblaciones disfrutaremos de tiempo libre. También nos detendremos en Cambados, declarada conjunto de interés histórico artístico y llegaremos a la Isla de la Toja, que fue una de las primeras estaciones balnearias de la Península Ibérica y también muy conocida por sus fábricas de jabón. Realizaremos otra parada en Combarro, donde destacan los hórreos, las casas marineras y los cruceros. Continuación a Pontevedra, con un bellísimo casco histórico, construido con la típica piedra gallega. Visita panorámica de la ciudad donde destacamos la Basílica de Santa María, las Ruinas de Santo Domingo y la Iglesia de San Bartolomé. Continuación a Vigo. Cena y alojamiento.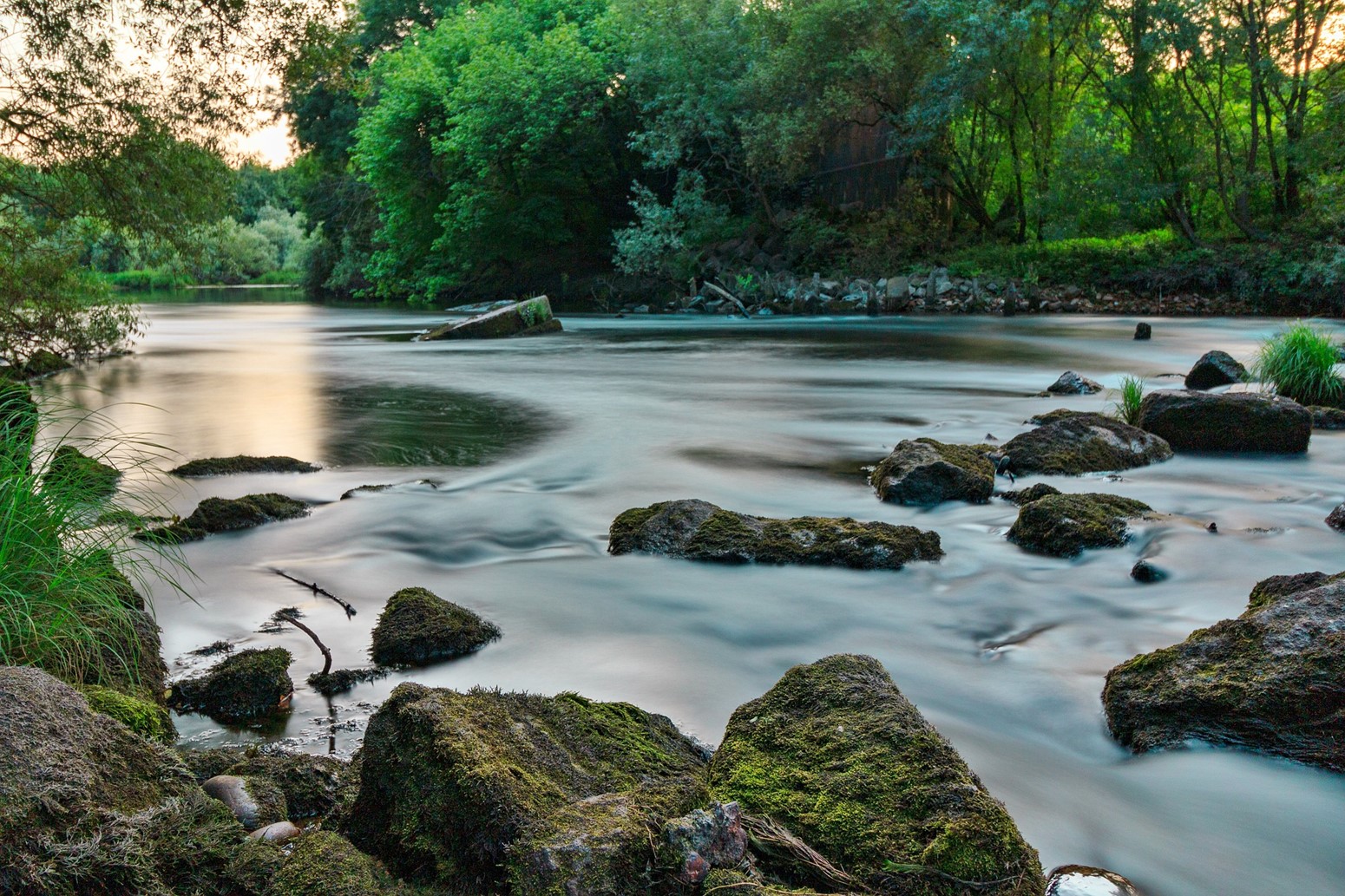 Día 6: Vigo - Monte Trega (Desembocadura del Río Miño) - Bayona - Vigo (MP)
Desayuno. En primer lugar nos dirigiremos hacia la desembocadura del río Miño, haciendo frontera con Portugal. Muchos son sus atractivos, ya que se trata de uno de los enclaves turísticos más importantes de Galicia, gracias al Monte Trega, gran ejemplo de cultura castreña y lugar de visita obligada. Continuaremos nuestro recorrido hasta Bayona, donde de nuevo disfrutamos de un bello casco histórico construido en piedra, soberbia labor de los canteros gallegos. Martín Alonso Pinzón llegó a esta villa el 1 de marzo de 1493 tras el descubrimiento de América. Tras degustar en nuestro almuerzo típico la deliciosa gastronomía gallega, nos dirigiremos a Vigo donde realizaremos un pequeño recorrido en bus para descubrir parte de la ciudad. Tiempo libre y regreso al hotel. Alojamiento.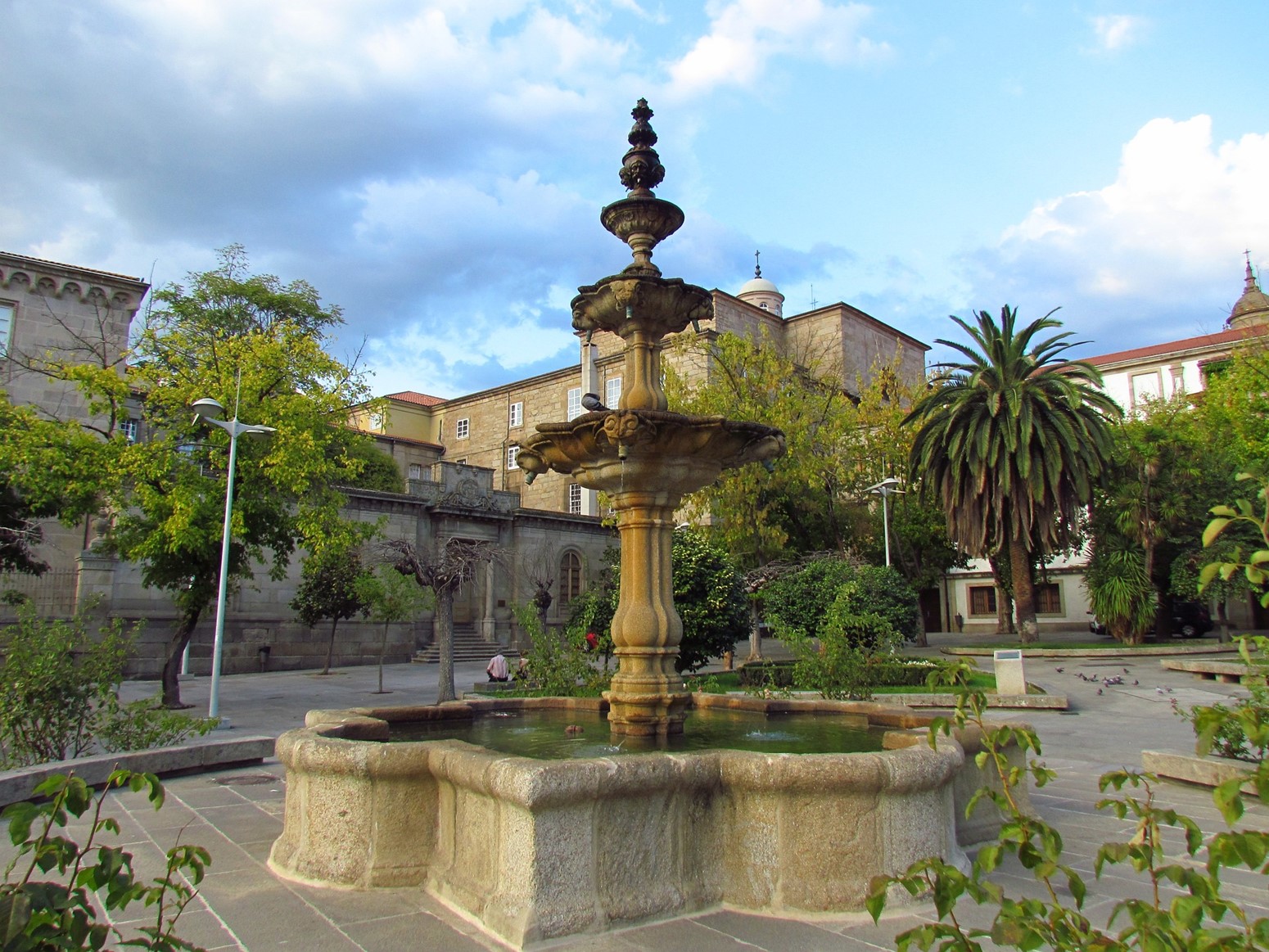 Día 7: Vigo - Ourense - Madrid (AD)
Desayuno. Salida hacia Ourense. Tiempo libre para conocer el centro histórico de la ciudad con el Ayuntamiento, el Palacio episcopal, la Catedral, la Alameda, el Mercado de Abastos, etc. Continuación hacia tierras castellano-leonesas, realizando en nuestra ruta una parada para realizar un almuerzo. Continuación a Madrid. Alojamiento.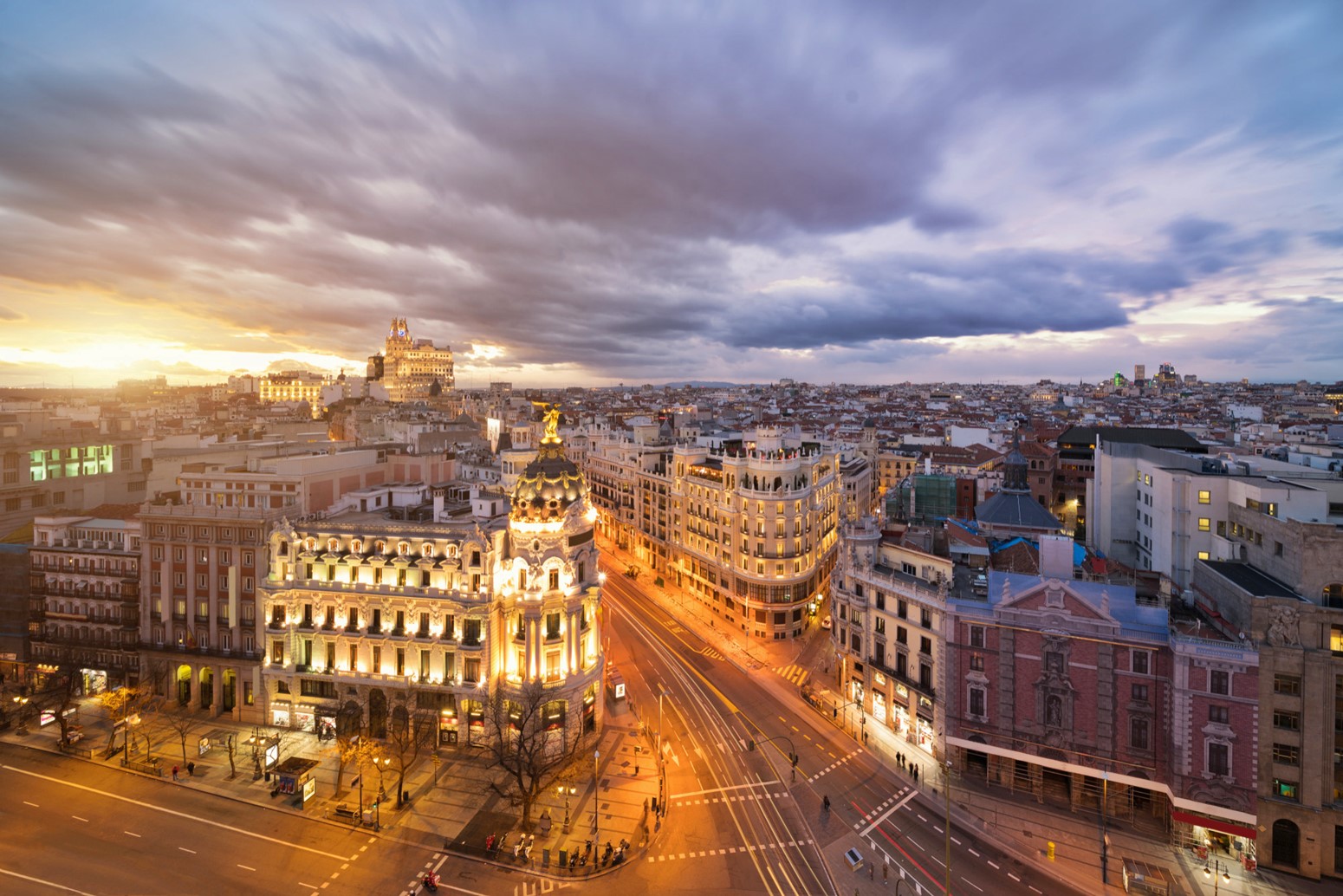 Día 8: Madrid - Ciudad de destino (D)
Desayuno: Tiempo libre hasta la hora de traslado al aeropuerto para tomar el vuelo a su ciudad de destino. Fin de nuestros servicios.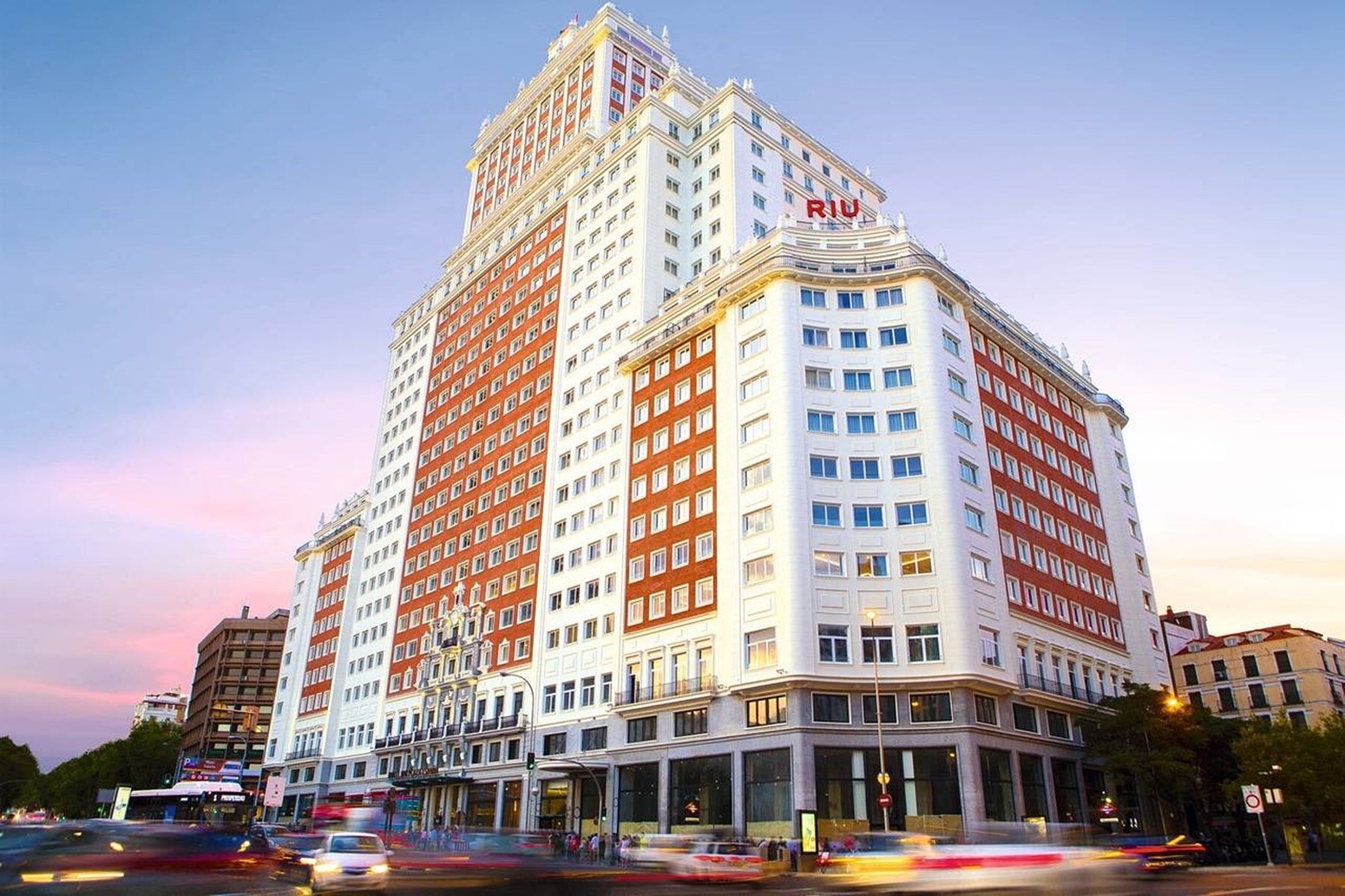 Madrid - Riu Plaza España 4*
El Hotel Riu Plaza España, ubicado en el emblemático Edificio España en la Gran Vía de Madrid, cuenta con 27 plantas con una gran variedad de instalaciones para hacer de tu estancia una experiencia inolvidable. Este hotel en Gran Vía te ofrece WiFi gratis en todo el hotel, un Sky Bar con preciosas vistas a la ciudad y salas de conferencias para celebrar tus mejores eventos. En las instalaciones del Hotel Riu Plaza España dispones de más de 550 habitaciones con mini nevera, aire acondicionado y calefacción, caja fuerte electrónica y con un kit de cortesía, entre muchas otras facilidades, para ofrecerte una estancia de lo más agradable. Además, si lo deseas, puedes refrescarte en la piscina exterior* ubicada en la planta 21, o bien practicar tus rutinas de entrenamientos en el gimnasio. La oferta gastronómica de este hotel en Gran Vía seguro que te encanta. En el restaurante dispones de desayunos buffet con estaciones de show cooking que te ayudan a empezar el día cargado de energía, y en el lobby bar te sirven las mejores bebidas y aperitivos. En la planta 26 del hotel se encuentra el Gastrobar El Edén, un espacio agradable y moderno donde degustar un menú de tapas acompañado de una selección de bebidas. Durante el fin de semana, podrás deleitarte con un delicioso brunch mientras contemplas las mejores vistas de Madrid desde el corazón de Gran Vía. Te proponemos descubrir nuestro exclusivo Sky Bar en Madrid, situado en la planta 26 del hotel, un lugar de moda que te sorprenderá con una exquisita selección de cócteles y bebidas. En la planta 27 se encuentra el Rooftop Bar, una de las mejores terrazas de Madrid con vistas 360º; el lugar perfecto para disfrutar de Madrid desde el cielo.
Madrid - Riu Plaza España 4*
The Hotel Riu Plaza España, located in the emblematic Edificio España on Madrid's Gran Vía, has 27 floors with a wide variety of facilities to make your stay an unforgettable experience. This hotel in Gran Via offers free WiFi throughout the hotel, a Sky Bar with beautiful views of the city and conference rooms to celebrate your best events. In the facilities of the Hotel Riu Plaza España you have more than 550 rooms with mini fridge, air conditioning and heating, electronic safe and a courtesy kit, among many other facilities, to offer you the most pleasant stay. In addition, if you wish, you can cool off in the outdoor swimming pool* located on the 21st floor, or practice your workout routines in the gym. The gastronomic offer of this hotel in Gran Vía is sure to delight you. The restaurant offers buffet breakfasts with show cooking stations to help you start the day full of energy, and the lobby bar serves the best drinks and snacks. On the 26th floor of the hotel is the Gastrobar El Edén, a pleasant and modern space where you can enjoy a tapas menu accompanied by a selection of drinks. During the weekend, you can enjoy a delicious brunch while contemplating the best views of Madrid from the heart of Gran Vía. We suggest you discover our exclusive Sky Bar in Madrid, located on the 26th floor of the hotel, a trendy place that will surprise you with an exquisite selection of cocktails and drinks. On the 27th floor is the Rooftop Bar, one of the best terraces in Madrid with 360º views; the perfect place to enjoy Madrid from the sky.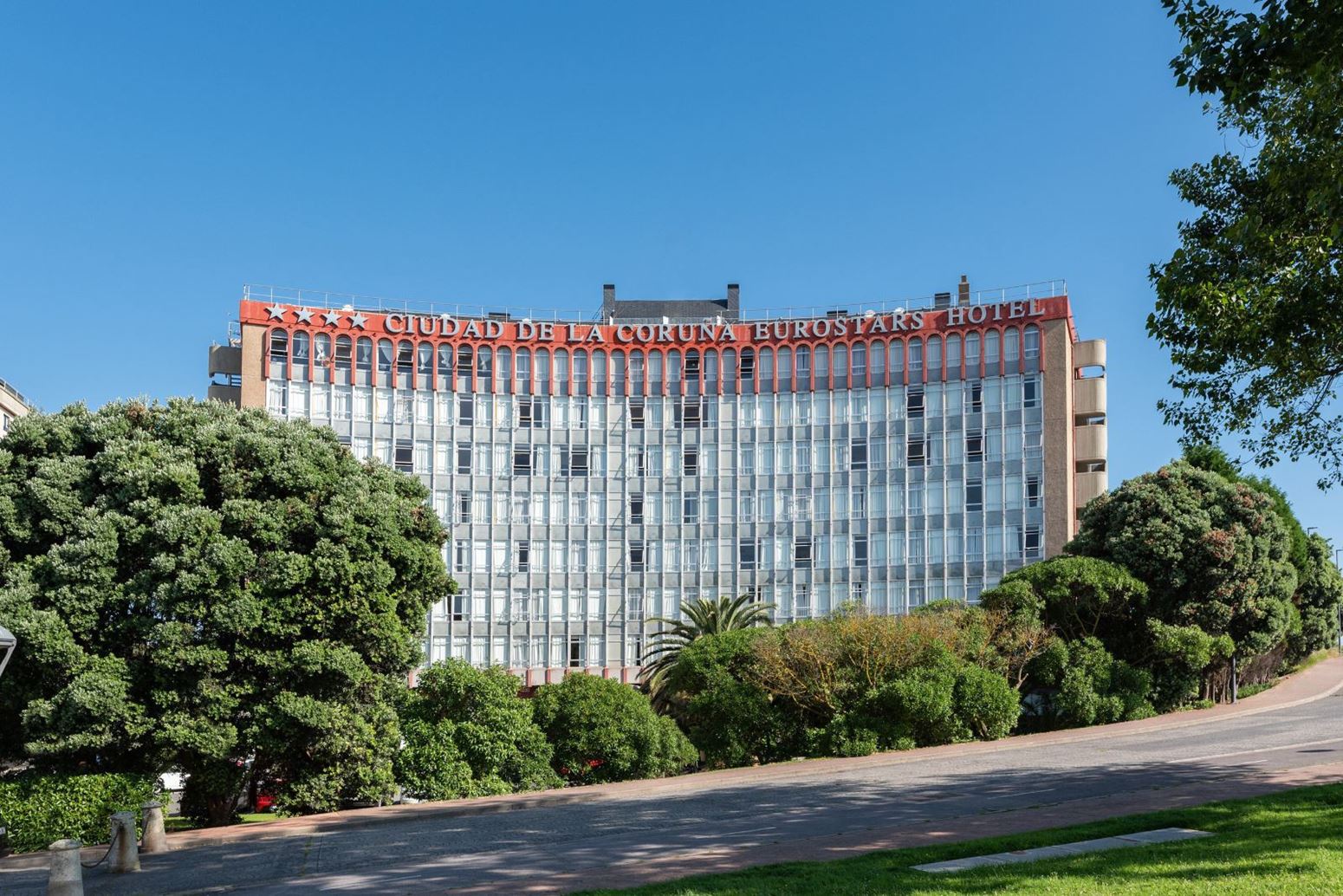 La Coruña - Eurostars Ciudad de La Coruña 4*
El mar es Galicia y Galicia es el mar. Por eso una noche verdaderamente gallega es acunarse con el murmullo de las olas rompiendo en los acantilados y despertarse con el reflejo de la luz embriagadora del océano y el suave sonido de la mar en calma de la mañana. Sin duda, por su emplazamiento y su calidad, el Hotel Eurostars Ciudad de La Coruña es el alojamiento ideal para regalarse estos placeres tan humanos, tan gallegos, tan atlánticos. El Eurostars Ciudad de La Coruña es un auténtico oasis en la ciudad. Aquí, en este patio secreto de A Coruña, hemos sustituido las calles por un conjunto escultórico de primer nivel; aquí se detienen los ruidos urbanos para dar paso a los sonidos del mar; aquí se ahoga el tráfico y amanecen la paz y el viento; aquí se levanta la loma para contemplar las vistas de cómo la ciudad se enamora del océano; y, aquí, nos escindimos del día a día para adentrarnos en la historia contemplando, junto al Hotel Eurostars Ciudad de La Coruña, el faro más antiguo del mundo, erigido en tiempos de Nerón: la Torre de Hércules. Construido con materiales de última generación, suelos de pergo y mármoles traventinos, el Eurostars Ciudad de La Coruña tiene unas fantásticas vistas sobre la bahía de entrada al puerto de A Coruña y, en la parte trasera, sobre los acantilados rocosos que circundan el escenario sobre el que se levanta la Torre de Hércules.
La Coruña - Eurostars Ciudad de La Coruña 4*
The sea is Galicia and Galicia is the sea. That is why a truly Galician night is to be lulled by the murmur of the waves breaking on the cliffs and to wake up with the reflection of the intoxicating light of the ocean and the soft sound of the calm sea in the morning. Undoubtedly, due to its location and quality, the Eurostars Ciudad de La Coruña Hotel is the ideal accommodation to treat yourself to these pleasures so human, so Galician, so Atlantic. The Eurostars Ciudad de La Coruña is an authentic oasis in the city. Here, in this secret courtyard of A Coruña, we have replaced the streets with a first class sculptural ensemble; here the urban noises stop to give way to the sounds of the sea; here the traffic is drowned out and peace and wind dawn; here the hill rises to contemplate the views of how the city falls in love with the ocean; and, here, we break away from the day to day to enter into history contemplating, next to the Hotel Eurostars Ciudad de La Coruña, the oldest lighthouse in the world, erected in the time of Nero: the Tower of Hercules. Built with state-of-the-art materials, pergo floors and Traventine marble, the Eurostars Ciudad de La Coruña has fantastic views over the bay at the entrance to the port of A Coruña and, at the back, over the rocky cliffs that surround the stage on which the Tower of Hercules stands.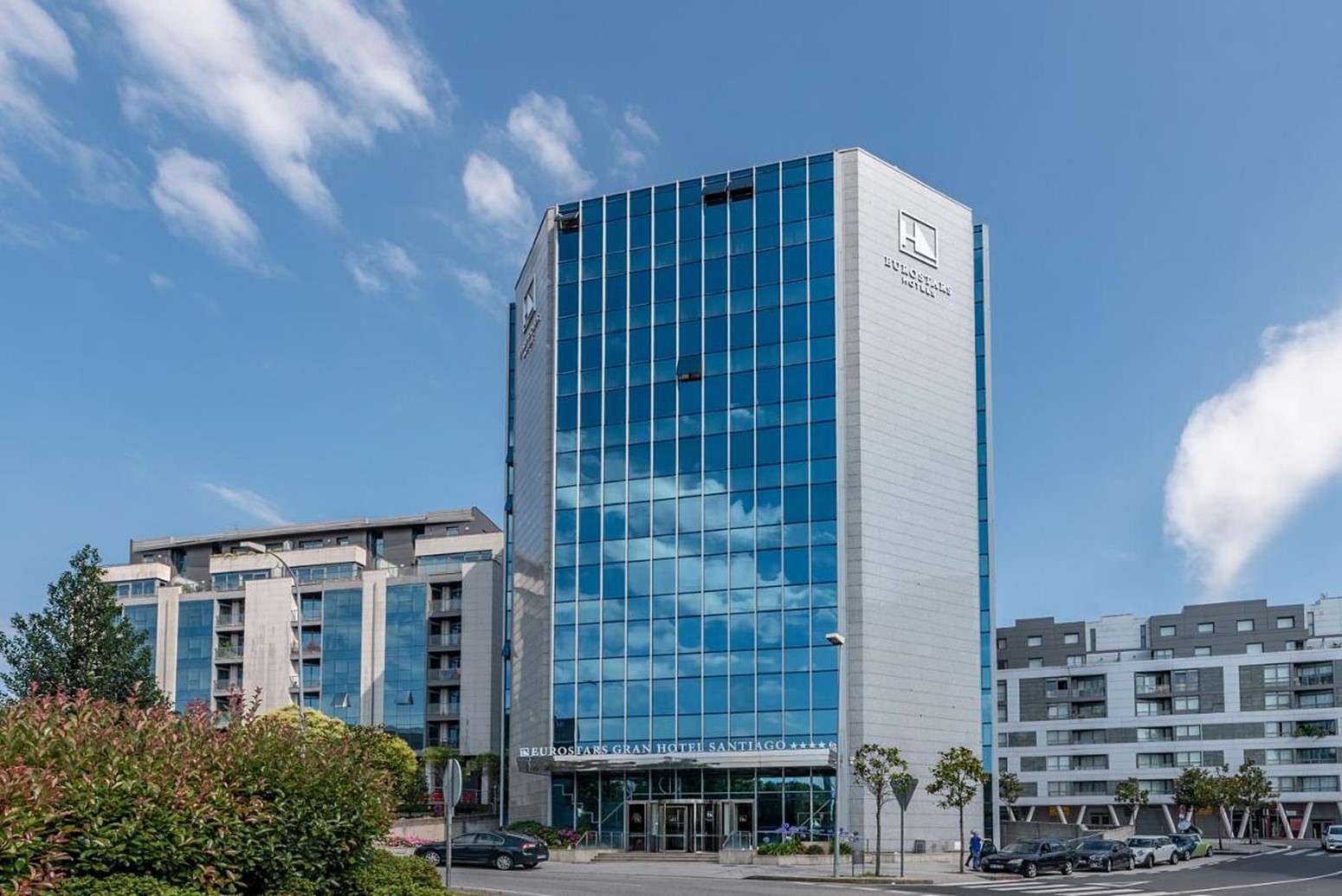 Santiago de Compostela - Eurostars Gran Hotel Santiago 4*
El elegante Eurostars Gran Hotel Santiago, a un paso del Campus de Excelencia Internacional de la Universidad de Santiago, es el hotel perfecto para una visita inolvidable a la capital de Galicia. A escasos minutos de la estación de tren y del centro histórico, con sus encantadoras calles empedradas y su famosa e impresionante catedral, el Eurostars Gran Hotel Santiago propone a sus huéspedes una amplia gama de servicios de calidad y un ambiente inmejorable, poniendo mucho mimo en los pequeños detalles. Las 143 estancias del hotel han sido diseñadas poniendo el máximo cuidado en la decoración, creando espacios elegantes equipados con una amplia gama de los mejores servicios. También completamente equipados, sus 11 amplios y elegantes salones configuran la oferta perfecta para garantizar el éxito de cualquier evento. Para completar una atmósfera ideal, en el patio central del hotel, perfectamente iluminado gracias al lucernario que lo corona, florecen numerosas plantas naturales que crean un ambiente relajante durante todo el año. Además, los dos ascensores panorámicos invitan al recorrido por los distintos pisos del edificio y una fuente en cascada, situada en el vestíbulo principal, aporta serenidad al conjunto.
Santiago de Compostela - Eurostars Gran Hotel Santiago 4*
The elegant Eurostars Gran Hotel Santiago, a stone's throw from the Campus of International Excellence of the University of Santiago, is the perfect hotel for an unforgettable visit to the capital of Galicia. Just a few minutes from the train station and the historic center, with its charming cobblestone streets and its famous and impressive cathedral, the Eurostars Gran Hotel Santiago offers guests a wide range of quality services and an unbeatable atmosphere, with great attention to detail. The hotel's 143 rooms have been designed with the utmost care in decoration, creating elegant spaces equipped with a wide range of the best services. Also fully equipped, its 11 spacious and elegant meeting rooms are the perfect offer to guarantee the success of any event. To complete the ideal atmosphere, the hotel's central courtyard, perfectly illuminated thanks to the skylight that crowns it, blooms with numerous natural plants that create a relaxing atmosphere all year round. In addition, the two panoramic elevators invite guests to take a tour of the building's various floors, while a cascading fountain in the main lobby adds serenity to the whole.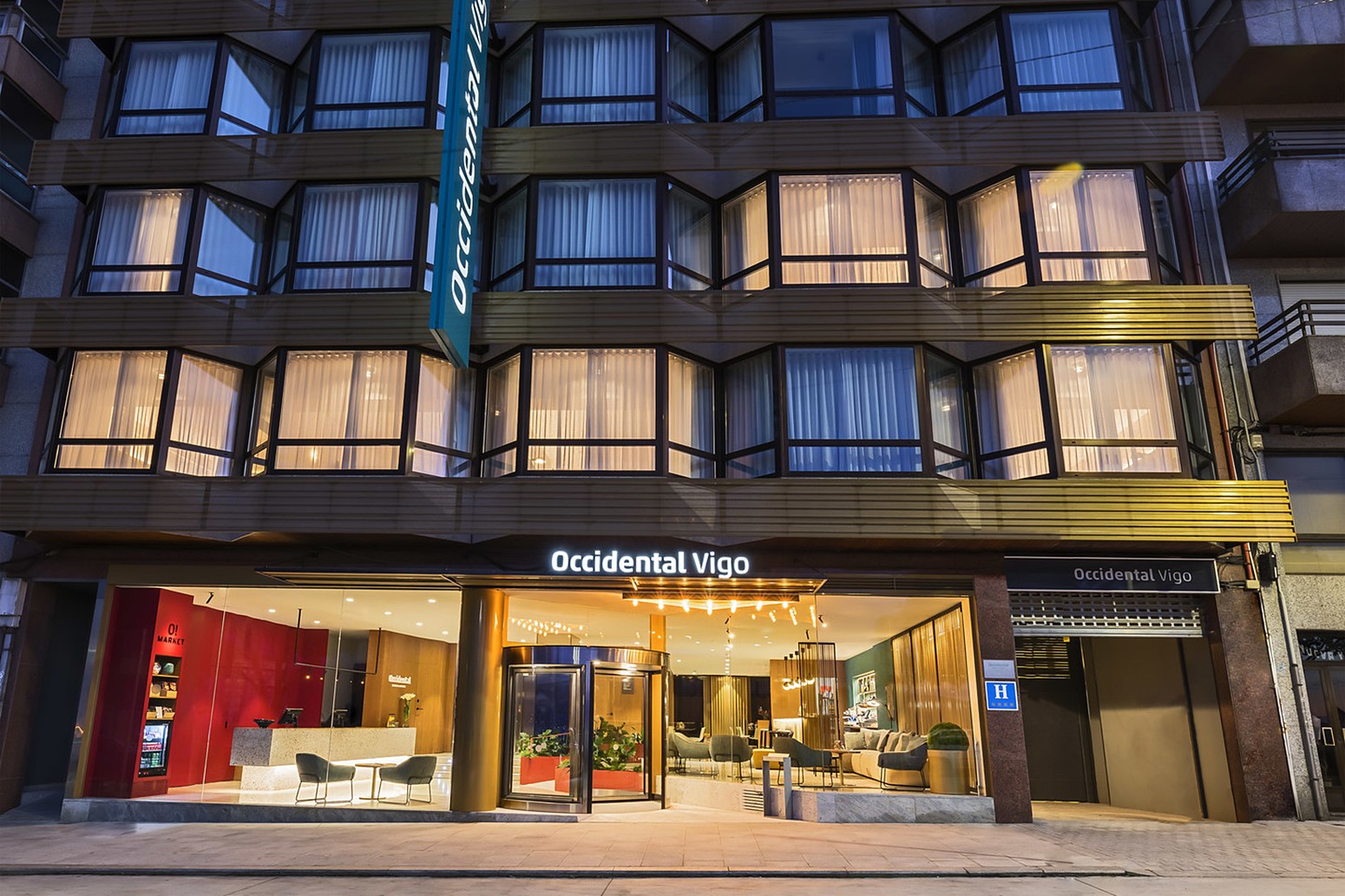 Vigo - Barceló Occidental Vigo 4*
El Hotel Barceló Occidental Vigo**** se encuentra ubicado en el centro de la ciudad gallega, de marcada tradición marítima y carácter moderno. Estratégicamente situado en la vía Norte a un paso del centro, Corte Inglés y de la zona de compras de la ciudad. El hotel cuenta con vistas directas a la ría de Vigo, lo que permite al huésped descubrir la ciudad a través de sus principales atractivos turísticos. Perfecto para viajes de ocio en un marco incomparable, frente al mar. Muy próximo a la estación de tren de Urzáiz y la futura estación del AVE, el hotel conecta perfectamente con los puntos de mayor interés de Galicia. Muy próximo al aeropuerto de Vigo y con fácil acceso desde la autopista. Las 104 acogedoras habitaciones del Hotel Barceló Occidental Vigo ofrecen al huésped un lugar completamente acondicionado en el que recobrar energías. Sus estancias ofrecen intimidad y confort, además de contar con una gran cantidad de detalles únicos. El Hotel Barceló Occidental Vigo brinda la oportunidad perfecta para descubrir una ciudad que aúna multitud de estilos arquitectónicos fruto de una gran riqueza histórica y cultural.
Vigo - Barcelo Occidental Vigo 4*
The Hotel Barceló Occidental Vigo **** is located in the center of the Galician city, with a strong maritime tradition and modern character. Strategically located on the North Road, just a stone's throw from downtown, Corte Ingles and the shopping area of the city. The hotel has direct views of the Vigo estuary, allowing guests to discover the city through its main tourist attractions. Perfect for leisure trips in an incomparable setting, facing the sea. Very close to the Urzáiz train station and the future AVE high speed train station, the hotel connects perfectly with the most interesting places in Galicia. Very close to Vigo airport and with easy access from the highway. The 104 cozy rooms at the Barceló Occidental Vigo Hotel offer guests a fully air-conditioned place to recharge their batteries. Its rooms offer intimacy and comfort, as well as a large number of unique details. The Barceló Occidental Vigo Hotel provides the perfect opportunity to discover a city that combines a multitude of architectural styles resulting from a great historical and cultural richness.
Price Dates | Precios Fechas
| Room type | Indicative room rate |
| --- | --- |
| Single (1 pax) | 2130€ |
| Double (2 pax) | 3010€ |
| Triple (3 pax) | 4440€ |
Cancellation charges
From the moment of booking, 65€.
From 14 to 7 days. 25% of total
From 7 days to 3 days prior to entry, 50%.
From 72 hours before, 100% of the total
Included services
The best of Galicia "Premium" - 8 days
Arrival and departure transfers from the main airport
Spanish speaking guide
7 nights accommodation in the indicated hotels
Daily breakfast buffet (in most hotels)
Lunches and dinners as indicated in the itinerary
Modern coaches equipped with enhanced security measures
Spanish-speaking local guides on the visits indicated in the itinerary
Travel insurance
24-hour telephone assistance service
No Incluye
Drinks not included in meals
Visa not included
Tips for guide, driver, etc...
Luggage not included
Not included any other service not specified in the section of included or added values
| Tipo de habitación | Precio orientativo por habitación |
| --- | --- |
| Single (1 pax) | 2130€ |
| Doble (2 pax) | 3010€ |
| Triple (3 pax) | 4440€ |
GASTOS DE CANCELACIÓN
Desde el momento de la reserva, 65€
De 14 a 7 días. 25% del total
De 7 días a 3 días antes de entrar, 50%
A partir de las 72 horas previas, 100%
Servicios incluidos
Lo mejor de Galicia "Premium" - 8 días
Traslados de llegada y salida del aeropuerto principal
Guía acompañante de habla hispana
7 noches de alojamiento en los hoteles indicados
Desayuno diario, buffet (en la mayoría de los hoteles)
Almuerzos y cenas indicadas en el itinerario
Modernos autocares dotados con mejores medidas de seguridad
Guías locales en español en las visitas indicadas en el itinerario
Seguro de viaje
Servicio de asistencia telefónica 24 horas
No Incluye
Bebidas no incluidas en las comidas
Visado no incluido
Propinas para guía, conductor, etc...
Maleteros no incluidos
No incluido ningún otro servicio no especificado en el apartado de incluye o valores añadidos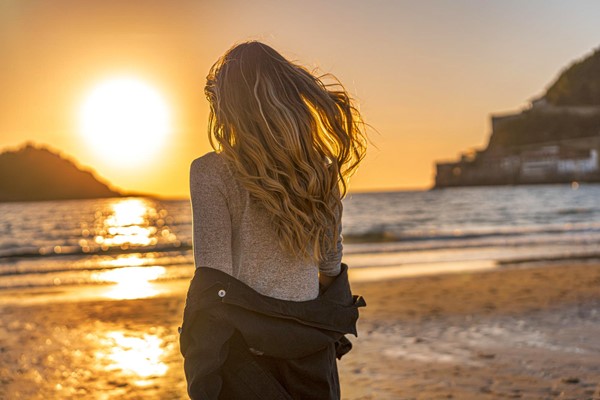 Disfruta de todo el entorno natural e histórico de este maravilloso rincón del Norte de España. No te pierdas...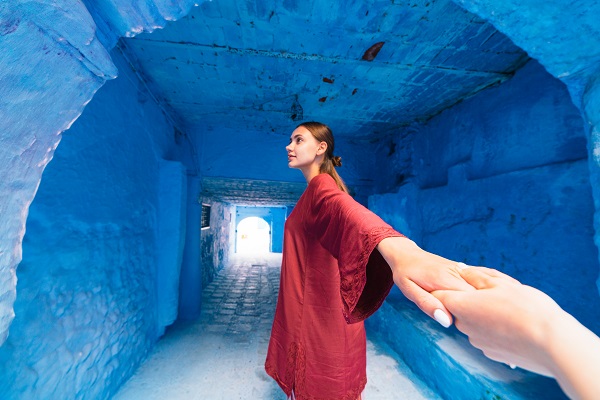 Impresionante paquete por el Sur de España y Marruecos para recorrer los lugares más emblemáticos que nos dej...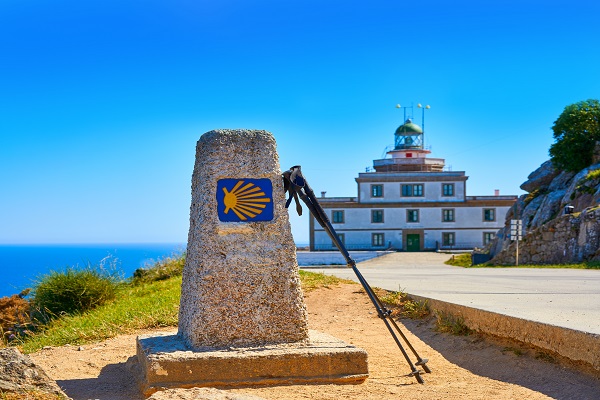 El Camino de Santiago, la ruta de perenigración más importante de la Europa Medieval, es un recorrido realizado por ...