Every traveler, when thinking about a vacation to Spain, has their own preferences, tastes and quirks. For this reason, we like to talk to our clients and get to know their reasons, desires and ideas for traveling to Spain. From there we can design an adventure that will make their dreams come true. As Spanish citizens, we have an extensive knowledge of the destination and we have the experience that makes us think like travelers. We understand what the client is looking for in every trip to Spain and taking care of all the details, so that they only have to worry about enjoying the trip to the fullest #trip2spain
Spain: genuinely surprising. With everything from spectacular coastlines to captivating history, you'll explore many aspects of this much-loved country on one of our top Spain holidays, around some of Europe's best beaches and cities. Endless sun shines on modern masterpieces and Moorish monuments. Streets buzz with fiery flamenco, all-night parties or running bulls racing after adventure seekers. In Spain, the citizens enjoy a slower pace, which allows you to take it all in, from high peaks to hidden coves, between sips of sangria and bites of tasty tapas. Take it from us, we were born and raised here. We want to show you our beautiful country the best way we know how #traveltospain
#Trip2Spain #Travel2Spain

Each client is unique and therefore so is their trip.

We create tailor-made trips completely to your liking.

All with the guarantee of an accredited travel agency.

We work with the best local suppliers in Spain.
When will you be traveling?
Pick the best dates for you
Where would you like to go?
Find the best destination for you
Where will you be traveling from?
SPANISH VACATIONS 2023. CHOOSE YOUR

BEST VACATION
Vacations in
Spain

from
Miami
Much more than flamenco and bullfights, Spain has everything from cutting-edge museums to quaint fishing villages, green highland valleys, soaring cathedrals, medieval towns, delicious cuisine, spirited nightlife, and an immense treasury of paintings and sculptures. At the hub of it all is Madrid, one of Europe's liveliest capitals. It's the seat of the Spanish government and a center for the national media. Beyond the designer boutiques and chic restaurants, you'll find a simple Castilian town. Life here is lived in cafés and rustic taverns. All it takes to become a local is to duck inside one. Barcelona, whose leafy streets are lined with stunning art nouveau and modernist architecture, rivals Madrid for power and is generally regarded as the winner in culture and style. Although both cities are exciting, most exciting for anyone vacationing in Spain is the nationwide insistence on enjoying life. On a trip here, you'll no doubt catch that spirit too.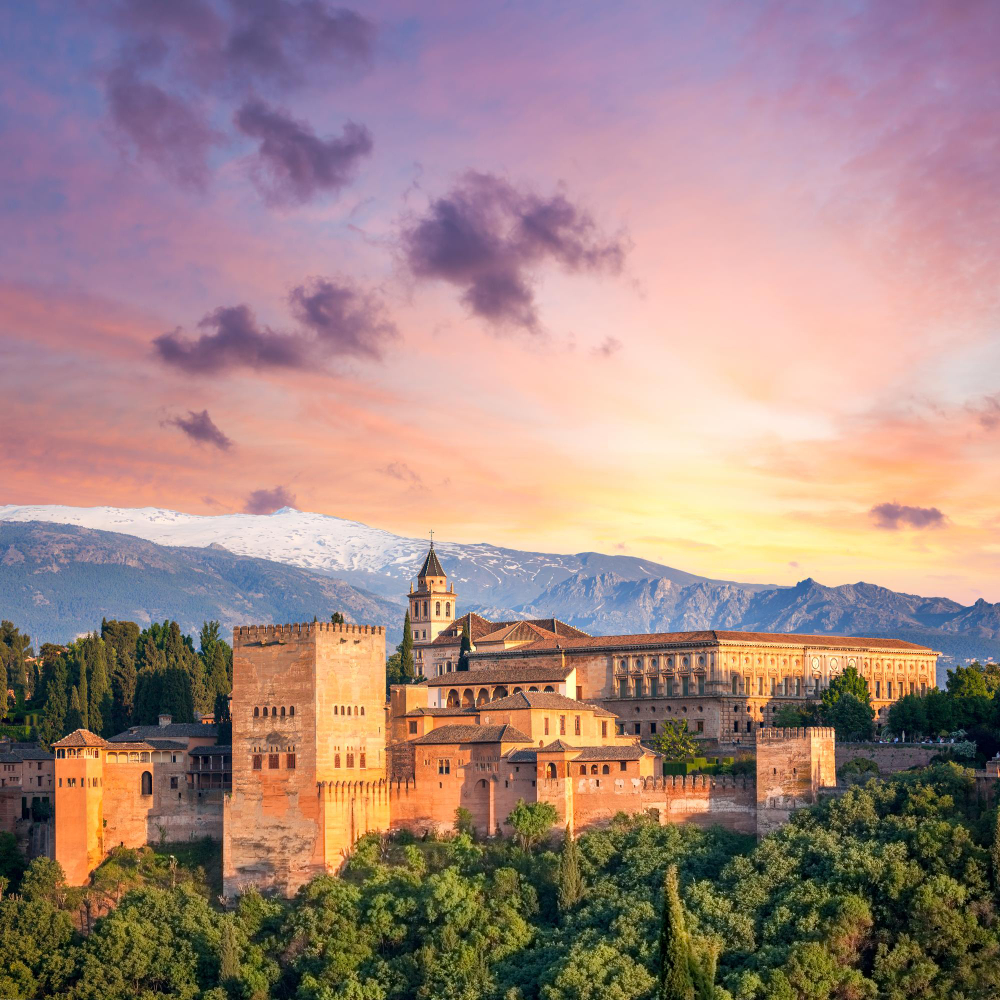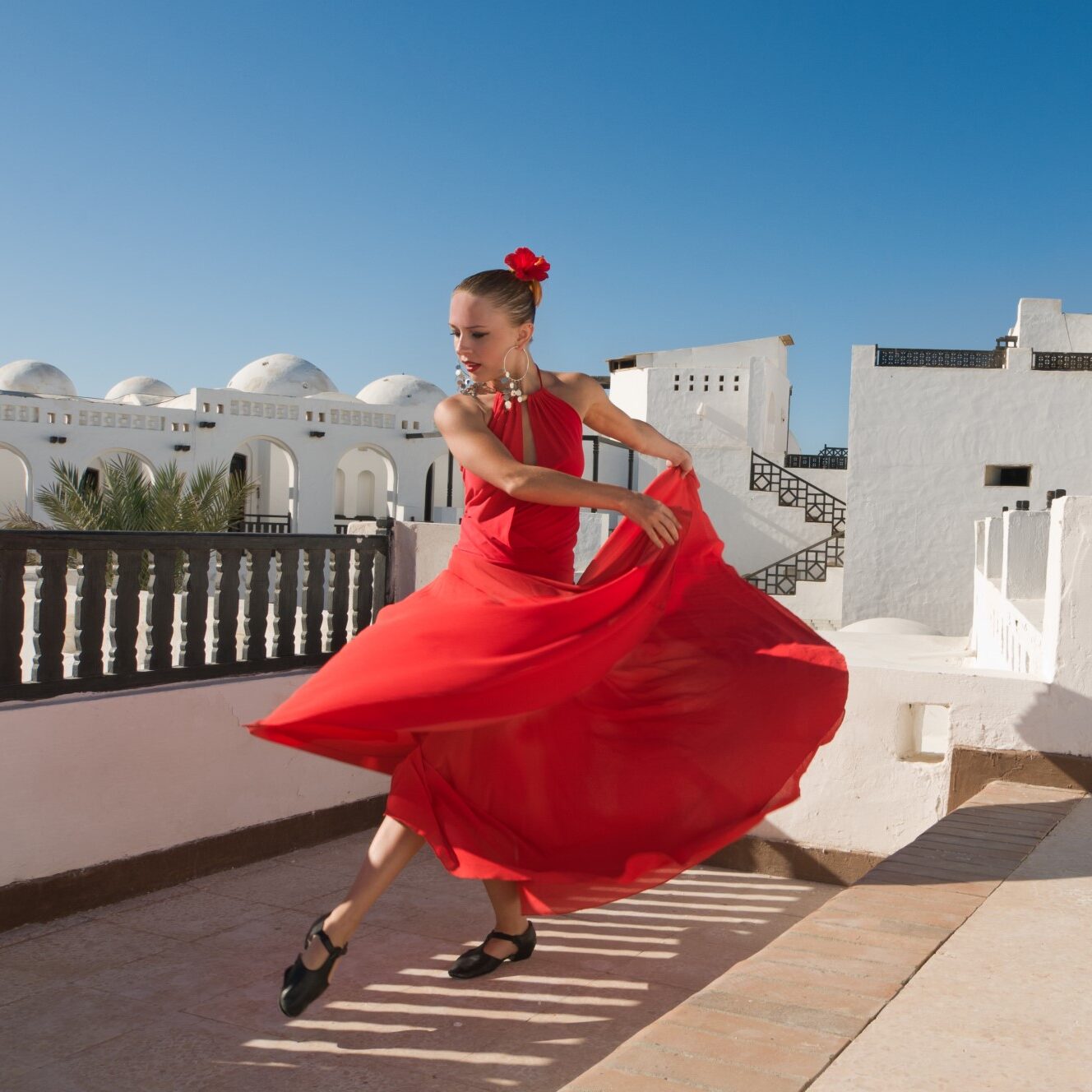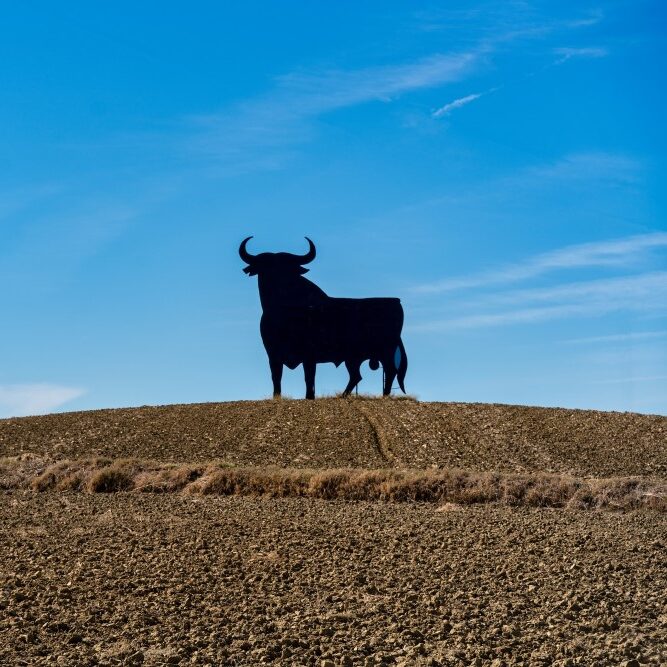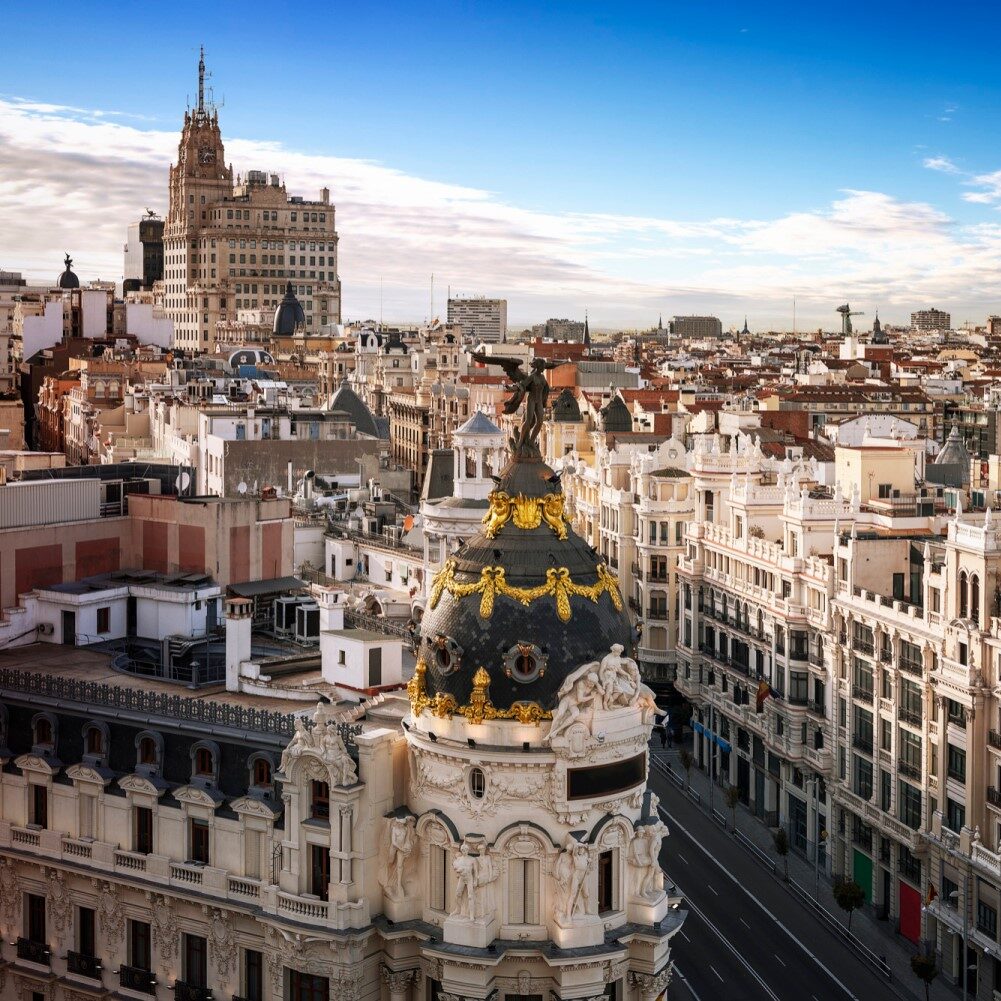 Join us!
We want to make your next vacation extraordinary
10 Reasons to visit Spain
Spain is an outstanding country with unique landscapes, culture, places and people. Below is just a small preview of what you will find there.

Spain has quite a few cities of great urban, historical and cultural importance, with elements that will surprise you at every little corner. But without a doubt, some of the most important and recognizable are Madrid, Barcelona, Seville, and Valencia. These major cities have amazing stunning architecture, charming natural landscapes and hints of the Spanish culture throughout. No matter which city you decide to travel to, there is always something to see and do.

Spanish culture and history are rich with tradition that has been deeply rooted in the country. This may be one of the top reasons to visit Spain. There is a variety of cultures and traditions that coexist in its streets. Take the opportunity to visit some of the most important museums in the world, such as the Prado Museum in Madrid or the Guggenheim Museum in Bilbao. You can also visit the museums of three of the greatest modern painters, all of which were born in Spain: Dali, Picasso, and Miró.

Due to its geographical position, Spain has a wonderful climate throughout the year. No matter what time of year you decide to visit, there is always something to do. While winter brings moderate temperatures, the summer sun and heat are guaranteed throughout the territory, which makes it a perfect destination for a beach and sun vacation.

Spanish cuisine, and more specifically, Mediterranean cuisine, is one of the great attractions for visitors to this country, where they can enjoy the delicacies of a varied gastronomy with traditional flavors from each region. The spectacular paella and the famous tortillas have become iconic dishes of Mediterranean cuisine. The gastronomic fairs summon travelers from all over Spain and the world every year, as well as the great high school restaurants.

Fiesta is a characteristic of all of Spain, where popular festivals and discotheques never seem to end. The fun is in all regions of the country, with traditional fiestas, discos and pubs open daily until late hours, a real magnet for the fun-seeker.

In Spain we can find very friendly, outgoing, open and welcoming people. Spaniards are very nice people. When you visit them you will be amazed with their culture, their closeness and their character.

Spain has a large collection of buildings of great architectural value. The Alhambra in Granada, a Muslim building during the occupation, is a magical place that combines nature with history creating a unique image. The Cathedral of Santiago de Compostela, this medieval construction is a mythical place for the Christian world and the church of the Sagrada Familia, by the brilliant architect Antoni Gaudí are some of the many outstanding works that we find in Spain.

Beaches are the great attraction for summer tourism that reaches the entire Spanish coast, mainly the Canary Islands and the Balearic Islands. But also to the Mediterranean coast, where the preferred destinations are Costa Dorada in Catalonia, Costa del Sol in Andalusia, also Valencia, with golden sand beaches, clear waters and a great atmosphere at all hours of the day, ensuring the enjoyment of travelers who visit them.

Nature is a very prominent element in this country, beautiful and diverse natural landscapes, many of them declared Biosphere Reserve by UNESCO. several regions with unique fauna and flora. Mountains, beaches or forests give rise to unique spaces.

The land and the excellent quality vines have given the fame of Spanish wines where you will find the best vineyards and wineries, whose harvest is between July and October. There are several wine routes that take you through regions such as Ribera del Duero and Rioja.
La Visa de Residencia por Inversión es el permiso de residencia ideal para ciudadanos americanos que buscan invertir en bienes inmuebles españoles o acciones y participaciones. Descubre todos los detalles con nosotros