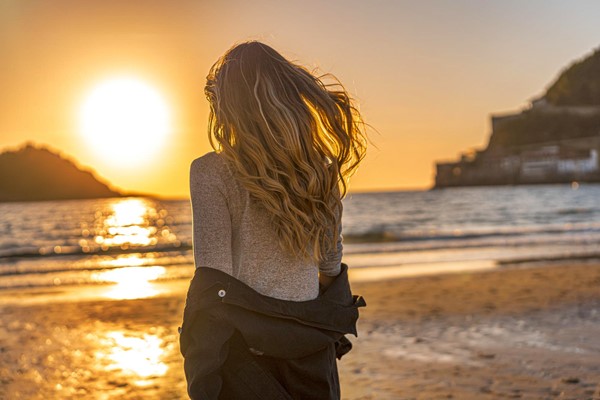 Disfruta de todo el entorno natural e histórico de este maravilloso rincón del Norte de España. No te pierdas ninguno de los lugares con más encanto de la región. Tradiciones, gastronomía, paisajes, cultura y unos pueblos maravillosos no te dejarán indiferente.
Enjoy all the natural and historical environment of this wonderful corner of Northern Spain. Do not miss any of the most charming places in the region. Traditions, gastronomy, landscapes, culture and wonderful villages will not leave you indifferent.
Target price | Precio Orientativo
1667 $
The Basque Country is a perfect combination of good gastronomy, spectacular landscapes, charming villages and lively cultural life. In addition, it has a deep-rooted cultural and historical heritage that makes it one of the most fascinating places in the Iberian Peninsula, so it is difficult not to surprise the visitor. From the capital of Guipuzcoa to the cosmopolitan Bilbao, you cannot miss the opportunity to visit this special region.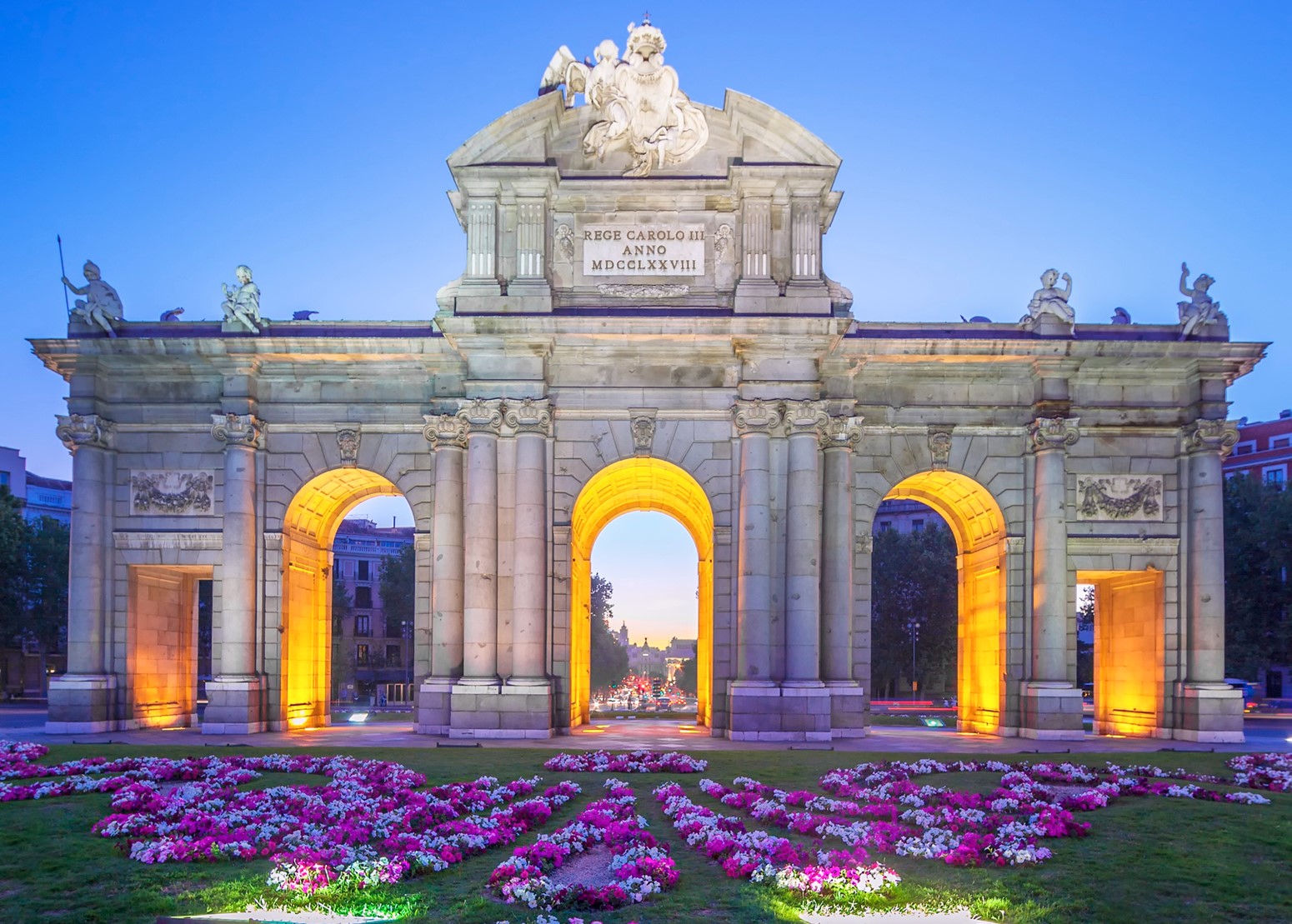 Day 1: City of origin - Madrid (H)
Arrival in Madrid, transfer to the hotel. Rest of the day at leisure. As long as the arrival time of your flight allows it, you will meet your guide at the hotel reception in the late afternoon. Overnight at the hotel.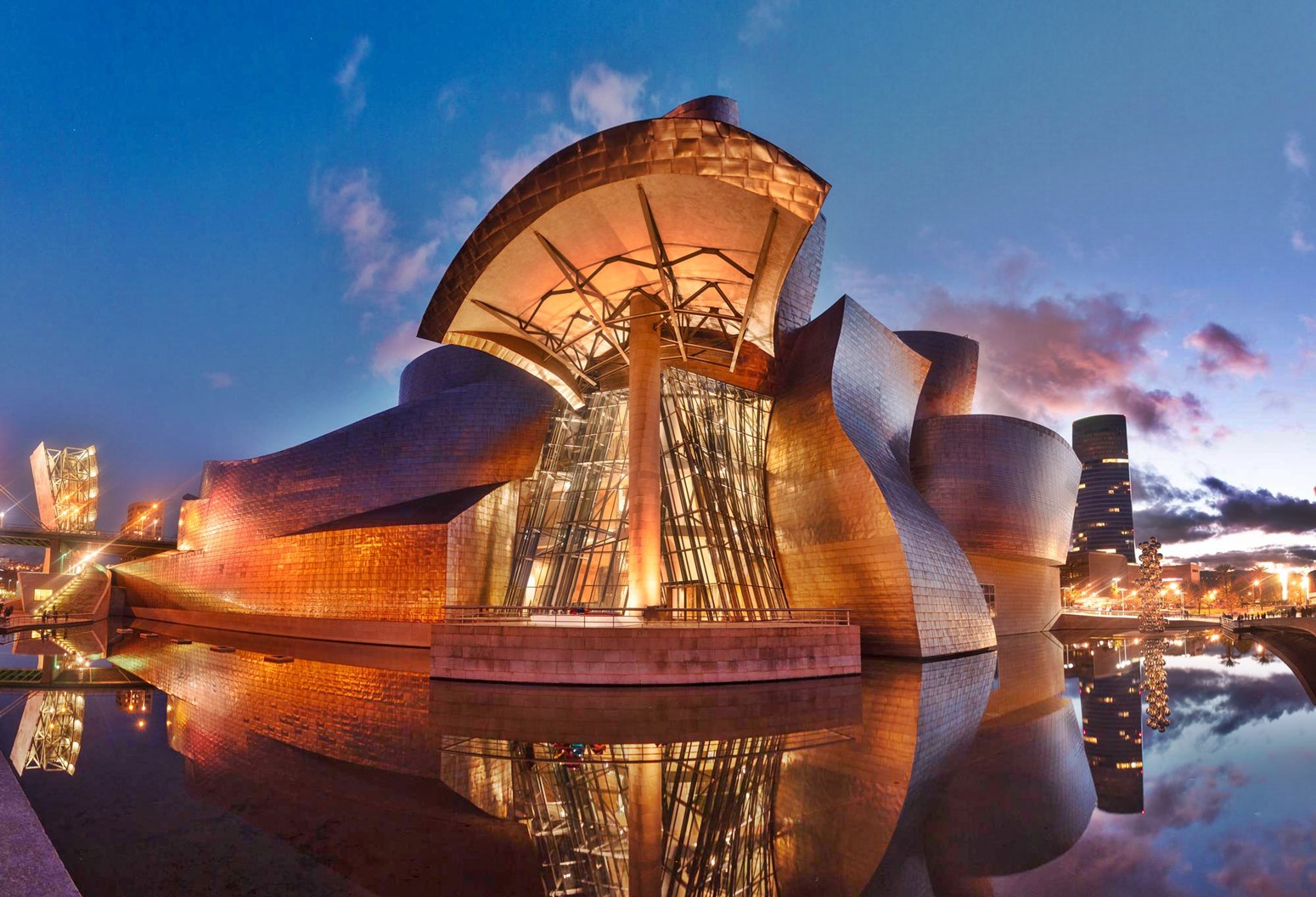 Day 2: Madrid - Vitoria - Bilbao (PM)
Breakfast and departure to Bilbao, crossing the Castilian provinces of Segovia and Burgos to reach Vitoria, capital of Alava, the only province of the Basque Country without a coastline. Vitoria is beautiful and stately, and in the medieval part of the same highlights its cathedral, (entrance included) that for years stands as the emblem of the eternal work "open for works", as we can read on its facade. The Plaza de la Virgen Blanca, the church of San Miguel, the famous Arquillos, the streets with the names of the old guilds, as well as multiple palaces and squares make this city a real gem. Continuation to Bilbao. Dinner and overnight.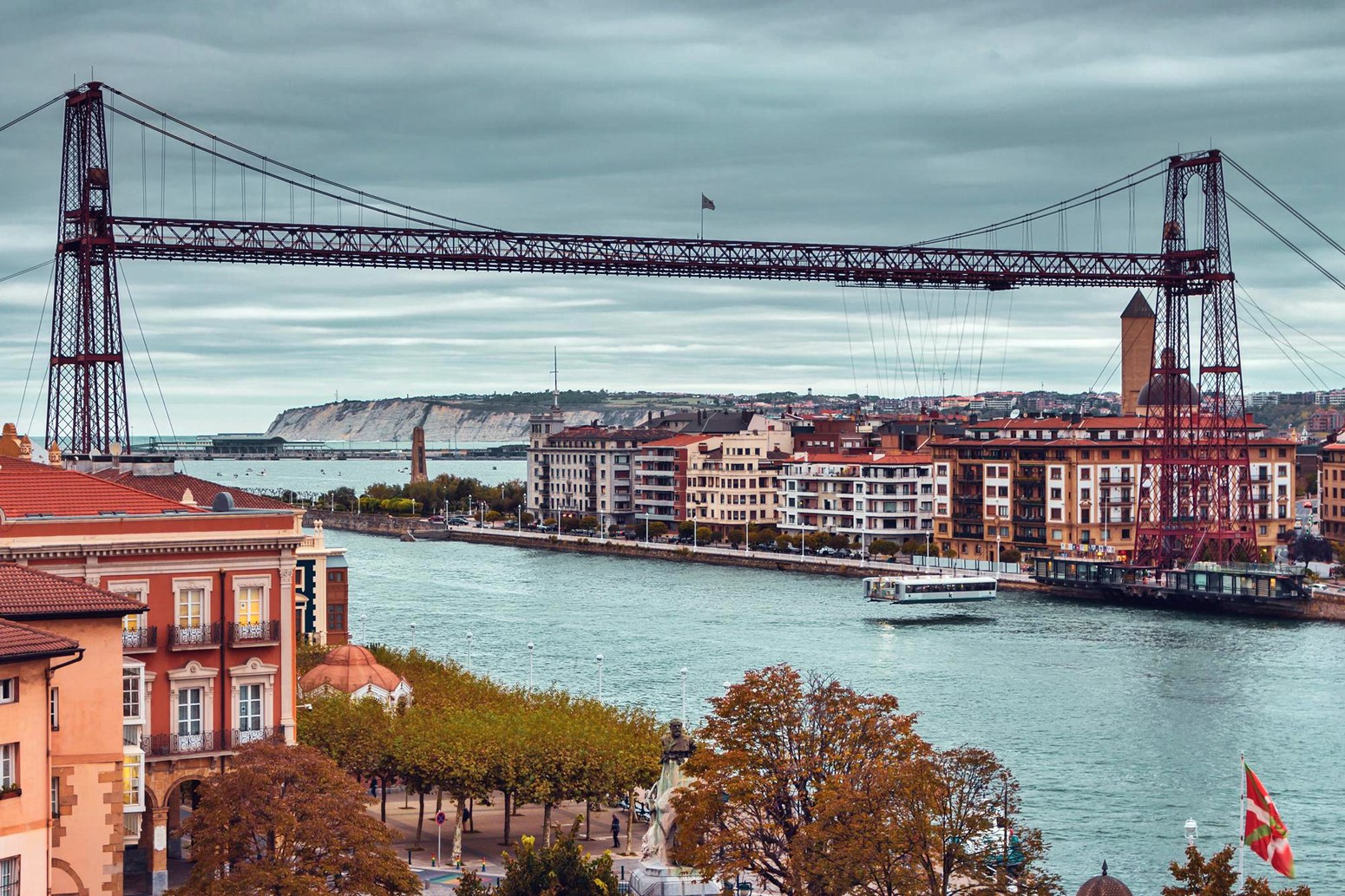 Day 3: Bilbao - Portugalete - Santurce - Bilbao (PM)
Breakfast. Departure to Santurce, already open to the Cantabrian Sea, on the left bank of the estuary and at the foot of Mount Serantes. Despite its remarkable growth, this town is still marked by its character as a fishing village. Continuation to Portugalete, where we will find "El Puente Colgante" (entrance included) which was the first ferry bridge built in the world with metal structure, declared World Heritage by UNESCO, linking the town with Las Arenas - Getxo, that is, the two banks of the mouth of the Nervión. After crossing it, we will return to Bilbao, where we will make a panoramic visit with a local guide of the Biscayan capital: the historic center, the exterior of the Guggenheim Museum, the basilica of the Virgin of Begoña, the Euskalduna palace, built in an old shipyard, and the stately area of the Gran Vía de Don Diego López de Haro, as well as the Ribera market. Lunch and free afternoon. Overnight stay.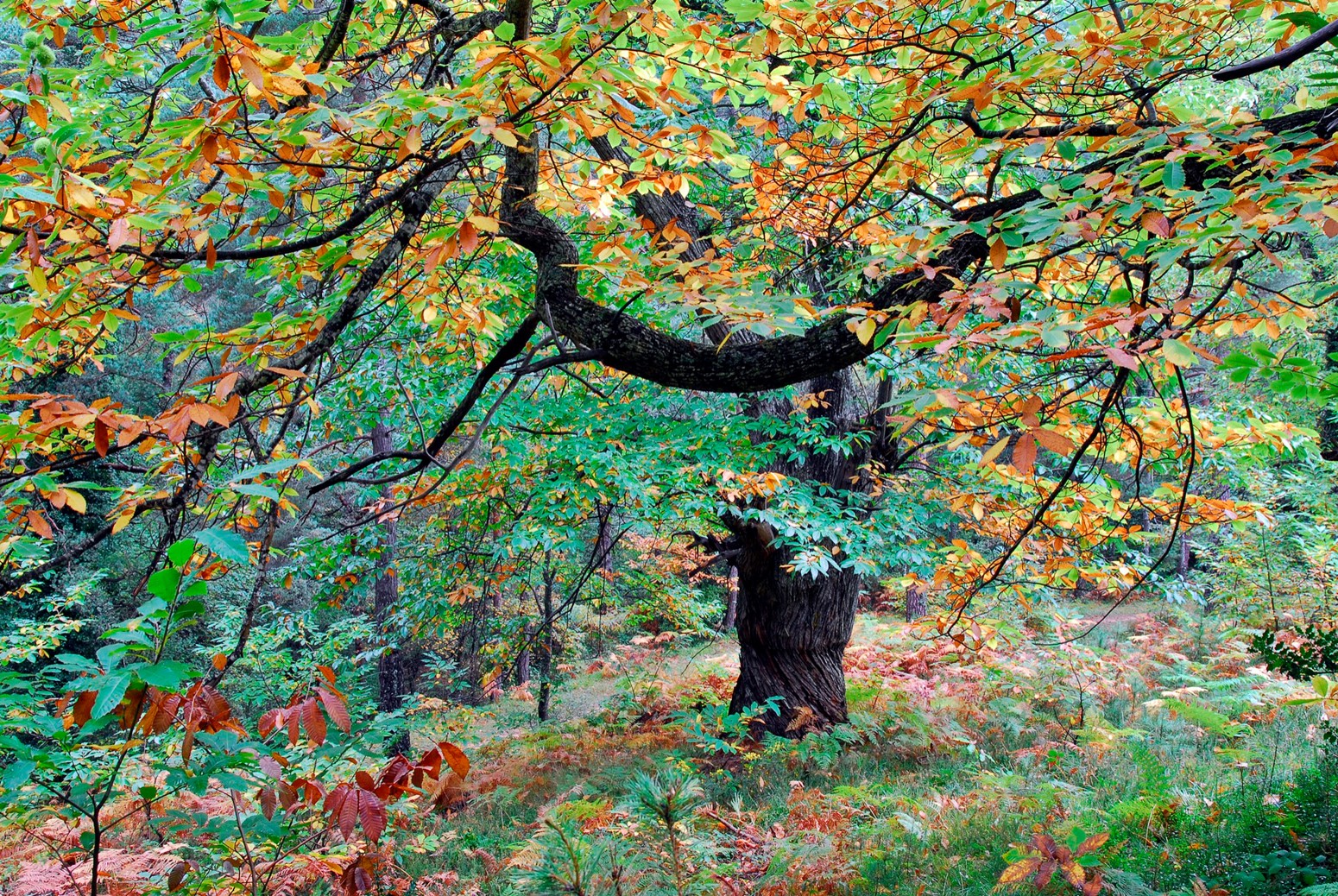 Day 4: Bilbao - Gaztelugatxe - Urdaibai Reserve - Bilbao (PM)
Breakfast. Departure to the Gaztelugatxe viewpoint, located on an islet where the hermitage dedicated to San Juan is located. Bermeo, a coastal town of great importance thanks to its fishing port, around which the life of the town revolves. We continue on our way to Mundaka, a seaside town located where the Oka River meets the sea. Then we will take a train to enjoy the wonderful landscapes of the natural landscape of Urdaibai (declared a Biosphere Reserve by UNESCO). It is the most important wetland in the Basque Country, with impressive sandbanks and marshes of enormous beauty and ecological value. Next stop, Gernika - Luno, where after lunch, we will enjoy this town known among other things for being where the General Assembly of Biscay used to meet (Visit the Casa de Juntas). The city was bombed during the Civil War by the German air force, a fact that inspired the famous painting by Picasso presented in Paris in 1937. Return to Bilbao.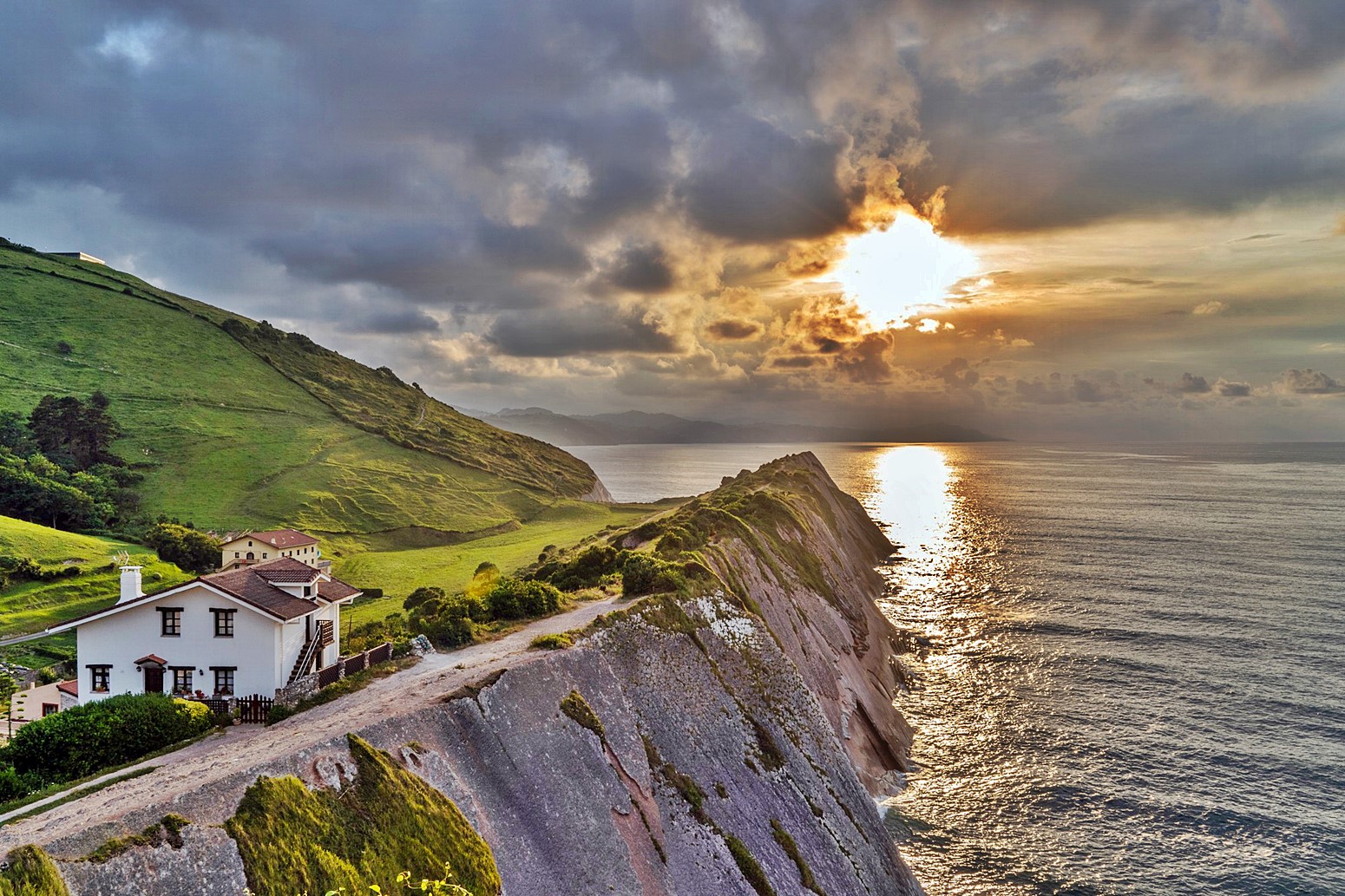 Day 5: Bilbao - Lekeitio - Zumaia - Getaria - Zarautz - San Sebastian (PM)
Breakfast. Departure to Lekeitio, once famous for its whale fishermen and today an important port and a beautiful place to enjoy the sea and its picturesque old town. The next stop will be Zumaia, a holiday town par excellence, much celebrated in recent years due to its spectacular Flysch Geopark, cliffs with millions of years of history. Then we will go to Getaria, birthplace of the navigator Juan Sebastian Elcano and the couturier Balenciaga, which preserves a beautiful town center. Continuation to Zarautz, whose most important point is its beach, 2.5 km long, where we will make a stop to get to know it. Continuation to San Sebastian. Dinner and accommodation.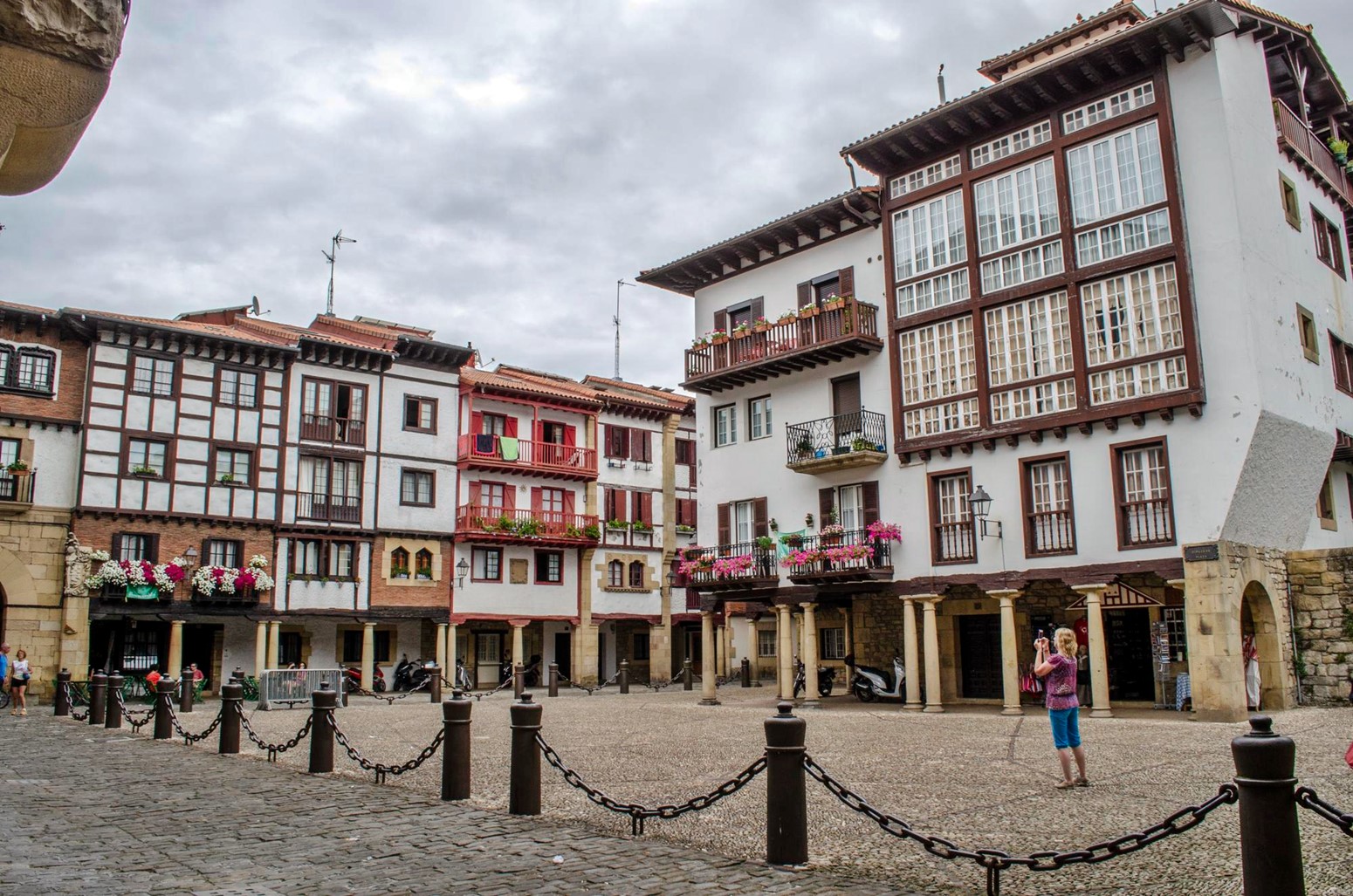 Day 6: San Sebastián - Hondarribia - San Sebastián (PM)
Breakfast and panoramic tour with local guide of San Sebastian: Mount Igueldo, the famous La Concha beach, Ondarreta beach, where the spectacular Peine de los Vientos is located, the Kursaal theater. We complete our tour with a walk through the old town, dominated by the basilica of Santa Maria del Coro, where the main street, full of locals, begins. Departure to a typical cider house, where we will have a typical lunch with local cider. Continuation to Fuenterrabía - Hondarribia, where we will stop for free time in this town, located at the mouth of the Bidasoa River, on the border with France. Return to San Sebastian. Overnight stay.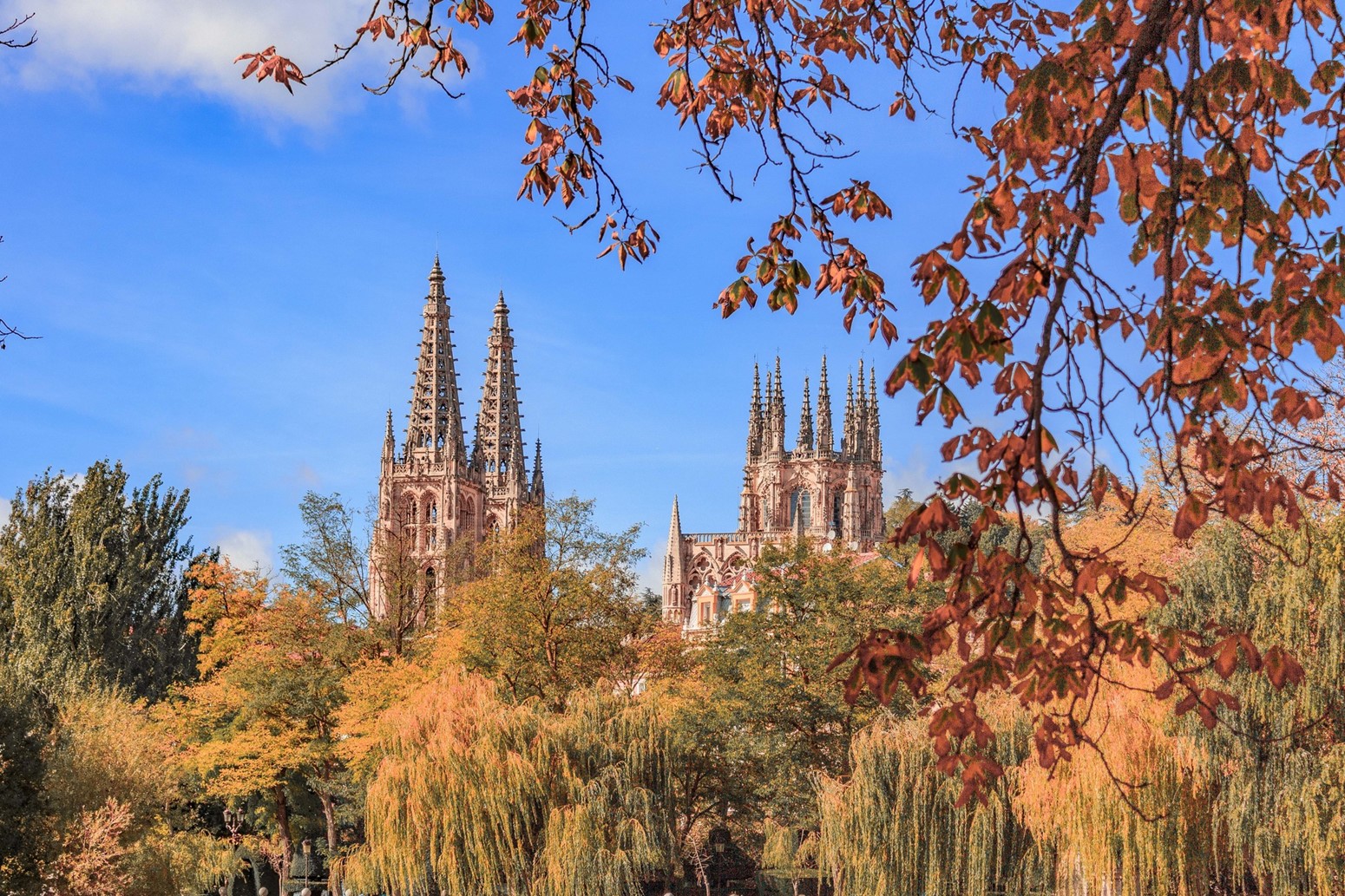 Day 7: San Sebastian - Burgos - Madrid (AD)
Breakfast. Departure to Burgos, where we will make a stop to visit its wonderful Cathedral (entrance included) and then have free time to taste some of the Castilian gastronomic delights and visit the most important places of the city such as: the Plaza del Rey San Fernando, the church of San Nicolas, the Plaza Mayor and the Espolon, the Arch of Santa Maria, the Casa del Cordon, the statue of the Cid, etc.. Continuation to Madrid and accommodation.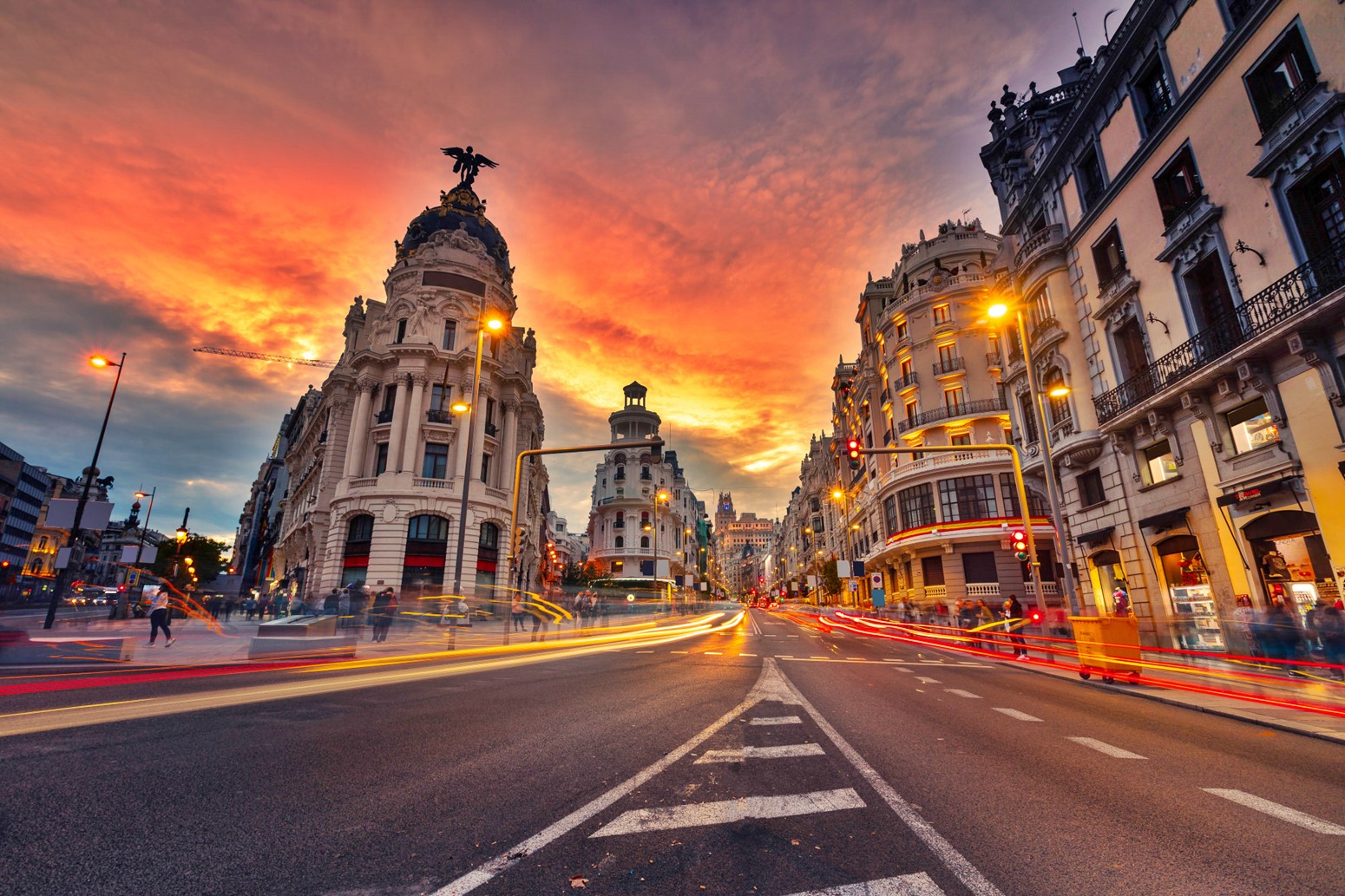 Day 8: Madrid - City of destination (B)
Breakfast: Free time until transfer to the airport for your flight to your destination city. End of our services.
El País Vasco es un conjunto perfecto de buena gastronomía, paisajes espectaculares, pueblos encantadores y animada vida cultural. Además, cuenta con un arraigado patrimonio cultural e histórico que lo convierte en uno de los lugares más fascinantes de la Península Ibérica, por lo que es difícil no sorprender al visitante. Desde la capital guipuzcoana hasta la cosmopolita Bilbao, no puedes perder la oportunidad de visitar esta región tan especial.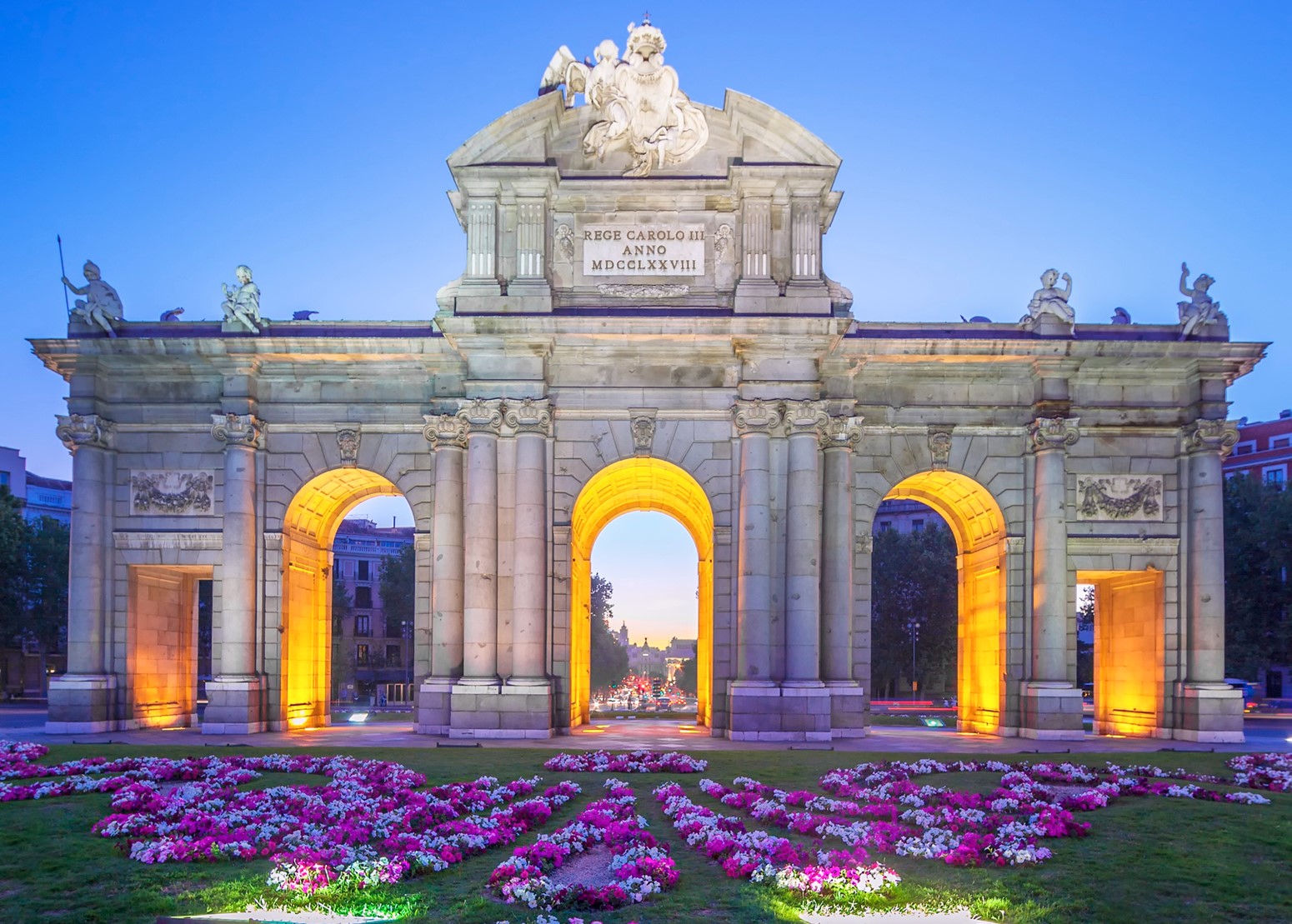 Día 1: Ciudad de origen - Madrid (H)
Llegada a Madrid, Traslado al hotel. Resto del día libre. Siempre que el horario de llegada de su vuelo lo permita, al final de la tarde se reunirá con su guía acompañante en la recepción del hotel. Alojamiento.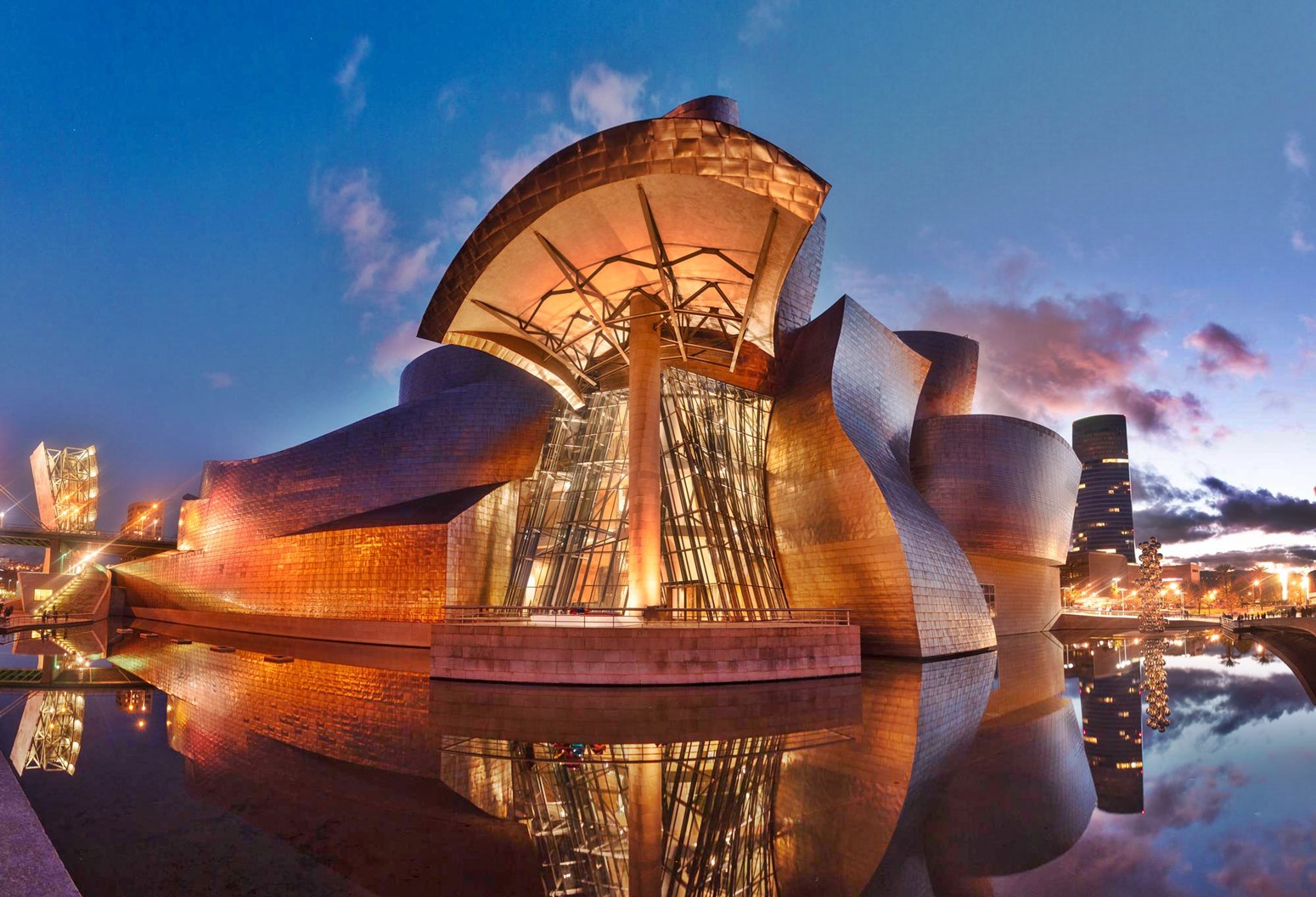 Día 2: Madrid - Vitoria - Bilbao (MP)
Desayuno y salida con destino Bilbao atravesando las provincias castellanas de Segovia y Burgos para llegar a Vitoria, capital de Álava, la única provincia del País Vasco sin costa. Vitoria es bella y señorial, y en la parte medieval de la misma destaca su catedral, (Entrada incluida) que desde hace años se erige como el emblema de la eterna obra "abierta por obras", como podemos leer en su fachada. La plaza de la Virgen Blanca, la iglesia de San Miguel, los famosos Arquillos, las calles con los nombres de los antiguos gremios, así como múltiples palacios y plazas hacen de esta ciudad una auténtica joya. Continuación a Bilbao. Cena y alojamiento.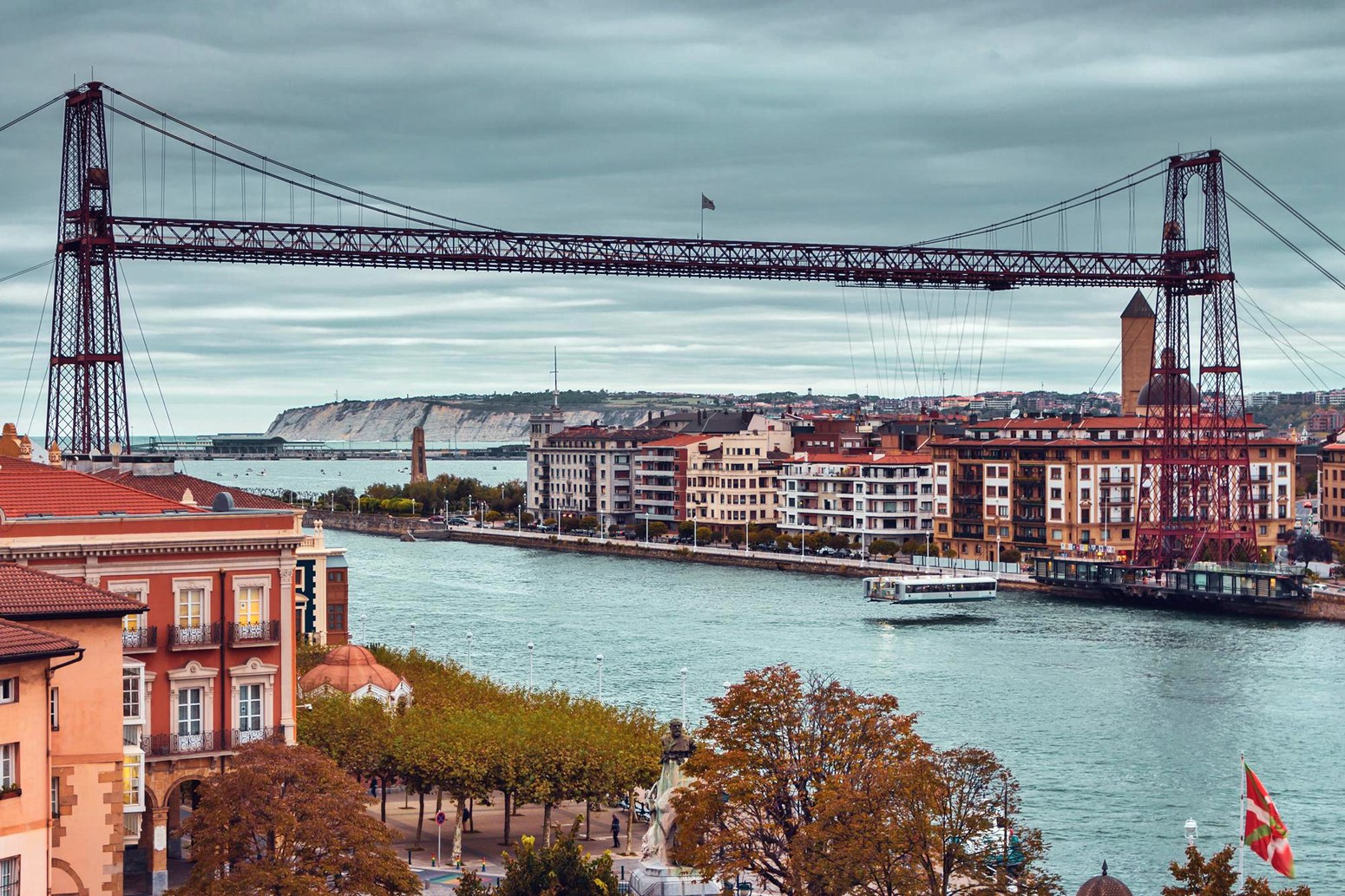 Día 3: Bilbao - Portugalete - Santurce - Bilbao (MP)
Desayuno. Salida hacia Santurce, abierta ya al mar Cantábrico, en la margen izquierda de la ría y a los pies del monte Serantes. Pese a su notable crecimiento, esta localidad sigue marcada por su carácter de pueblo marinero. Continuación hacia la Portugalete, donde se encuentra "El Puente Colgante" (entrada incluida) que fue el primer puente transbordador construido en el mundo con estructura metálica, declarado Patrimonio Mundial por la UNESCO, une la población con Las Arenas - Getxo, es decir, las dos márgenes de la desembocadura del Nervión. Tras atravesarlo, regresaremos a Bilbao, donde realizaremos una visita panorámica con guía local de la capital vizcaína: el casco histórico, el exterior del Museo Guggenheim, la basílica de la Virgen de Begoña, el palacio Euskalduna, construido en un antiguo astillero, y la zona señorial de la Gran Vía de don Diego López de Haro, así como el mercado de la Ribera. Almuerzo y tarde libre. Alojamiento.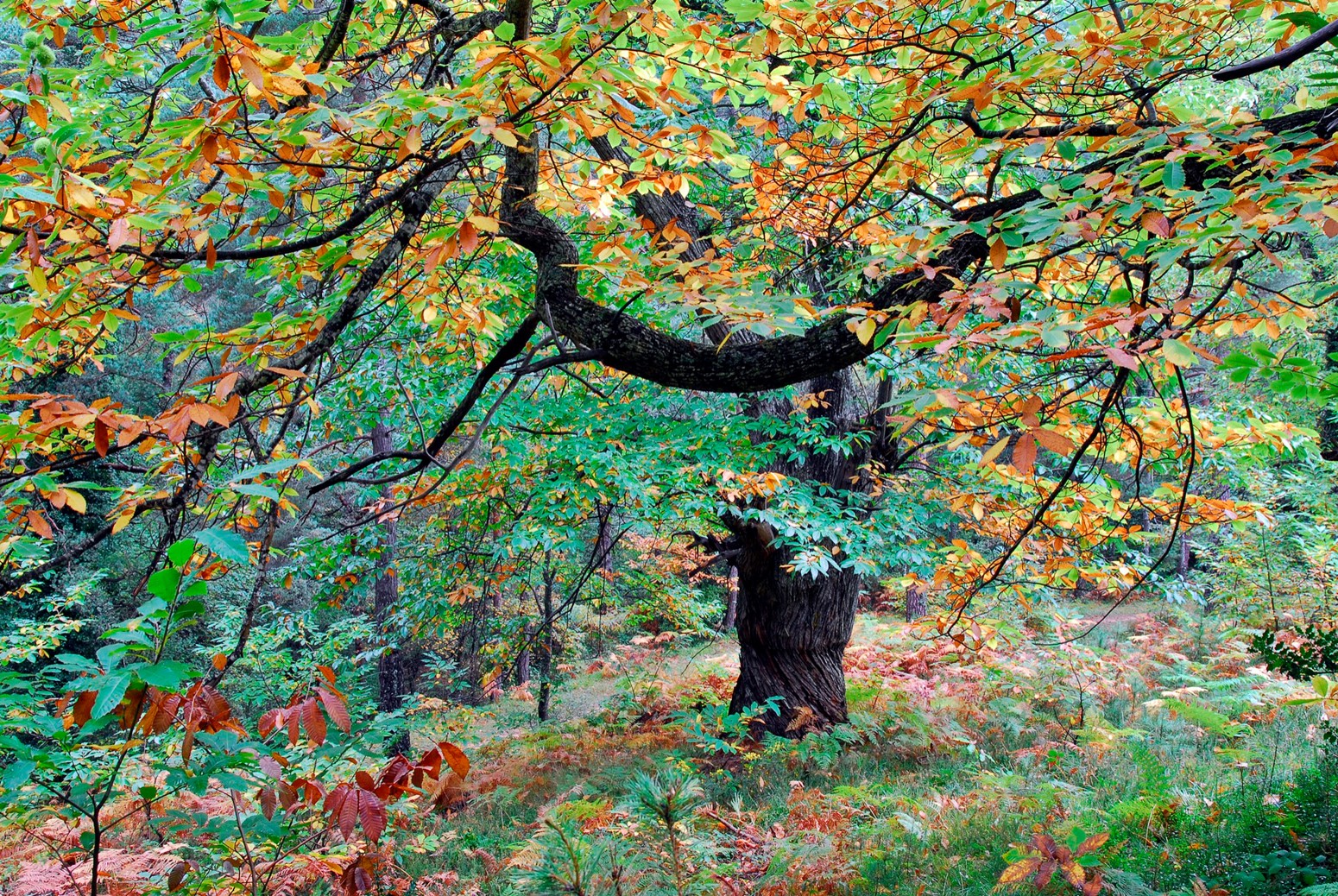 Día 4: Bilbao - Gaztelugatxe - Reserva de Urdaibai - Bilbao (MP)
Desayuno. Salida hacia el mirador de Gaztelugatxe, situado en un islote donde se encuentra la ermita dedicada a San Juan. Bermeo, ciudad costera de gran importancia gracias a su puerto pesquero, en torno al cual gira la vida de la localidad. Seguimos camino y nos dirigiremos a Mundaka, población marinera situada donde el río Oka se encuentra con el mar. Seguidamente tomaremos un tren para disfrutar de los maravillosos paisajes del paraje natural de Urdaibai (declarado Reserva de la Biosfera por la UNESCO. Es el humedal más importante del País Vasco, con impresionantes arenales y marismas de enorme belleza y valor ecológico. Siguiente parada, Gernika - Luno, donde tras el almuerzo, disfrutaremos de esta población conocida entre otras cuestiones por ser donde se reunían las Juntas Generales de Vizcaya. (Visita de la Casa de Juntas). La ciudad fue bombardeada durante la Guerra Civil por la aviación alemana, hecho que inspiró el famoso cuadro de Picasso presentado en París en el año 1937. Regreso a Bilbao, Alojamiento.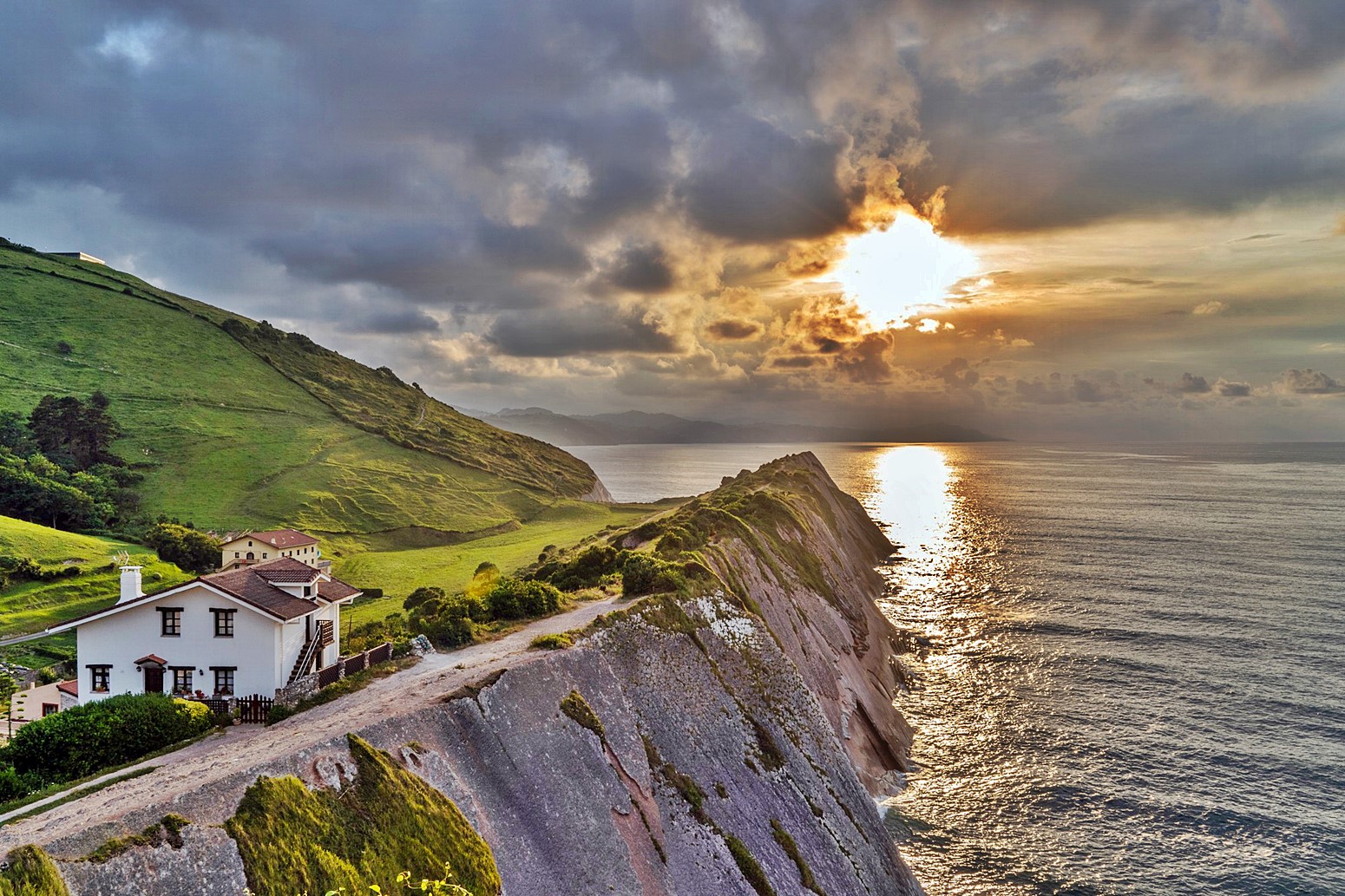 Día 5: Bilbao - Lekeitio - Zumaia - Getaria - Zarautz – San Sebastián (MP)
Desayuno. Salida hacia Lekeitio, que en otro tiempo fue famosa por los pescadores de ballenas y es hoy es un puerto importante y un precioso lugar para disfrutar del mar y de su pintoresco casco histórico. La siguiente parada será Zumaia, población vacacional por antonomasia, muy celebrada en los últimos años dado que su espectacular Geoparque del Flysch, acantilados con millones de años de historia. Seguidamente nos dirigiremos a Getaria, cuna del navegante Juan Sebastián Elcano y del modisto Balenciaga y que conserva un precioso casco urbano. Continuación a Zarautz, cuyo punto más importante es su playa, de 2,5 km, donde realizaremos una parada para conocerla. Continuación hasta San Sebastián. Cena y alojamiento.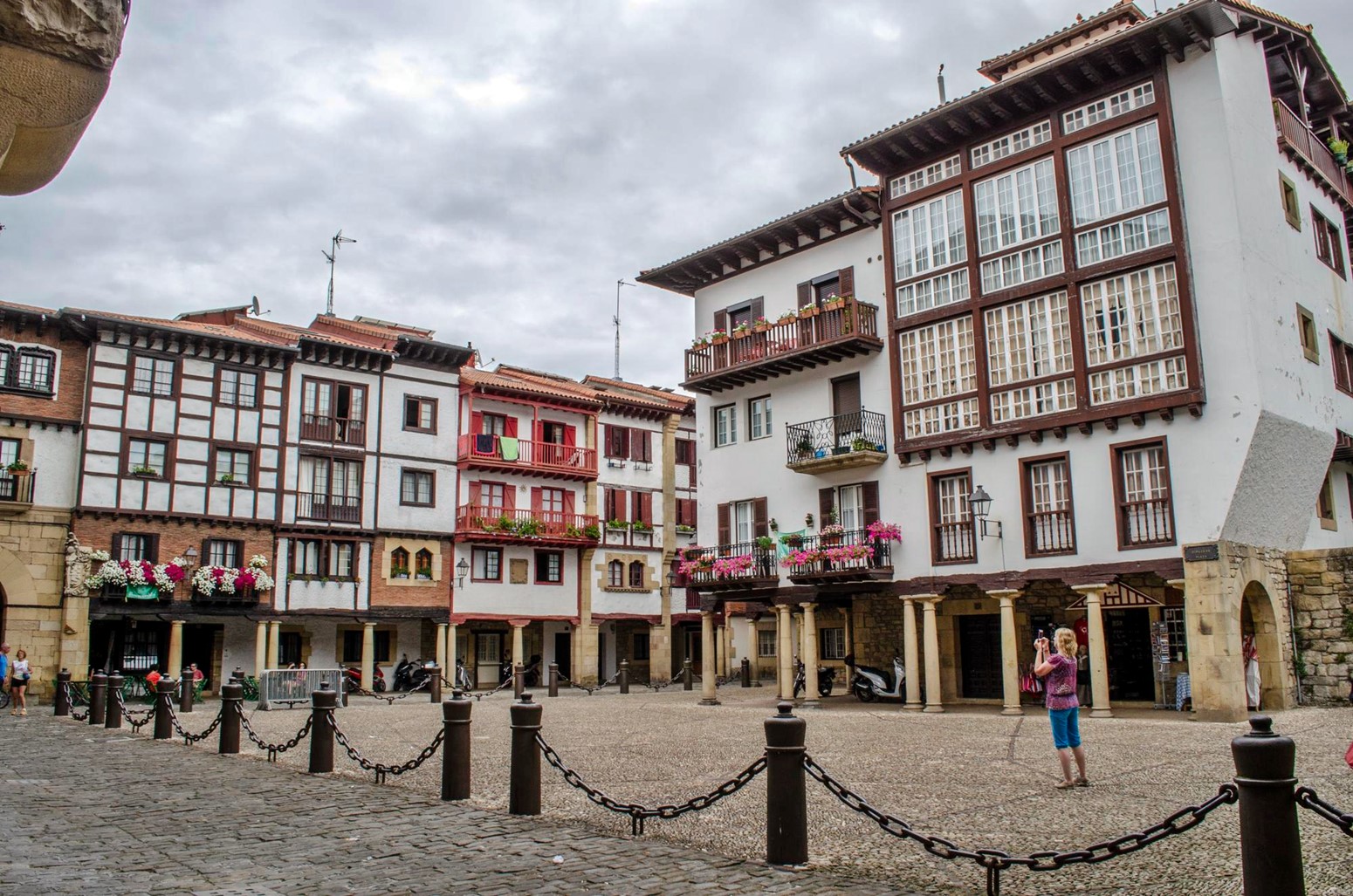 Día 6: San Sebastián - Hondarribia - San Sebastián (MP)
Desayuno y visita panorámica con guía local de San Sebastián: el monte Igueldo, la famosa playa de la Concha, la playa de Ondarreta, donde se encuentra el espectacular Peine de los vientos, el teatro Kursaal. Completamos nuestro recorrido con un paseo a pie por el casco histórico, presidido por la basílica de Santa María del Coro, donde nace la calle Mayor, plagada de locales. Salida hacia una típica sidrería, donde realizaremos un almuerzo típico con la sidra de la tierra. Continuación a Fuenterrabía - Hondarribia, donde realizaremos una parada para tener tiempo libre en esta población, situada en la desembocadura del río Bidasoa, en la frontera con Francia. Regreso a San Sebastián. Alojamiento.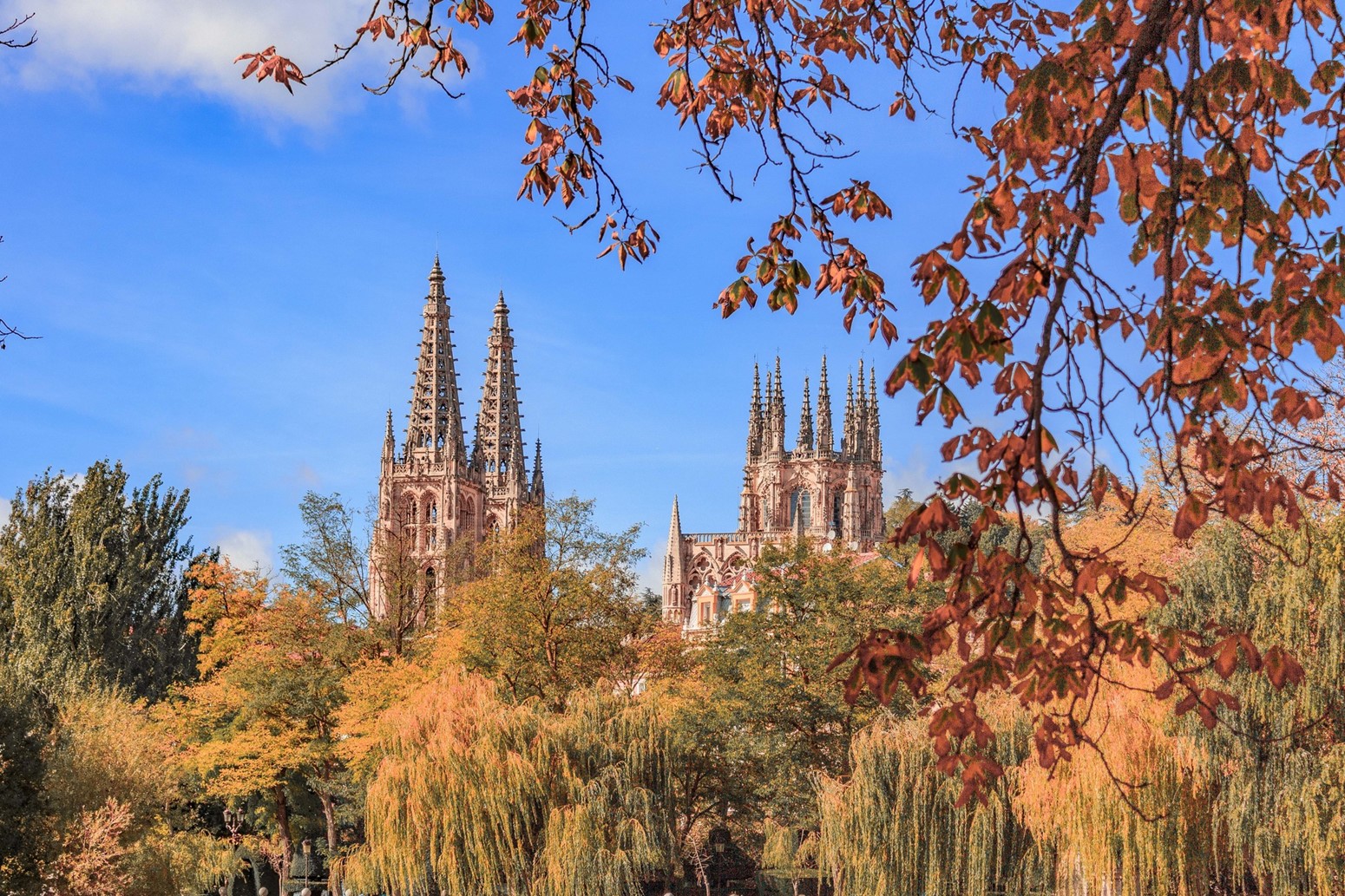 Día 7: San Sebastián - Burgos - Madrid (AD)
Desayuno. Salida hacia Burgos, donde realizaremos una parada para visitar su maravillosa Catedral (entrada incluida) y a continuación tener tiempo libre para poder saborear algunas de las delicias gastronómicas castellanas y conocer los lugares más importantes de la ciudad como: la Plaza del Rey San Fernando. la iglesia de San Nicolás. la Plaza Mayor y el Espolón, el Arco de Santa María, la Casa del Cordón, la estatua del Cid, etc. Continuación hasta llegar a Madrid y alojamiento.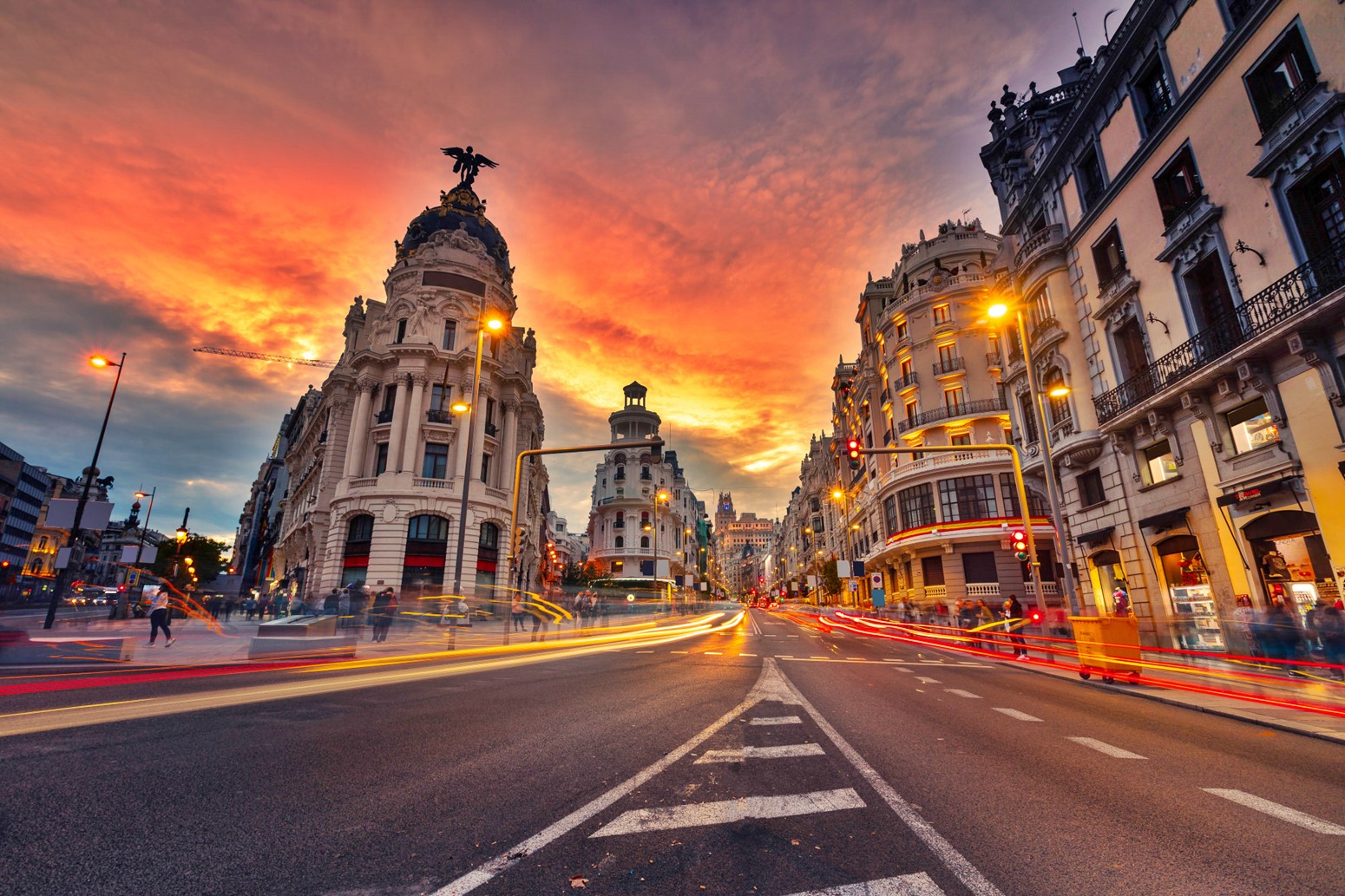 Día 8: Madrid - Ciudad de destino (D)
Desayuno: Tiempo libre hasta la hora de traslado al aeropuerto para tomar el vuelo a su ciudad de destino. Fin de nuestros servicios.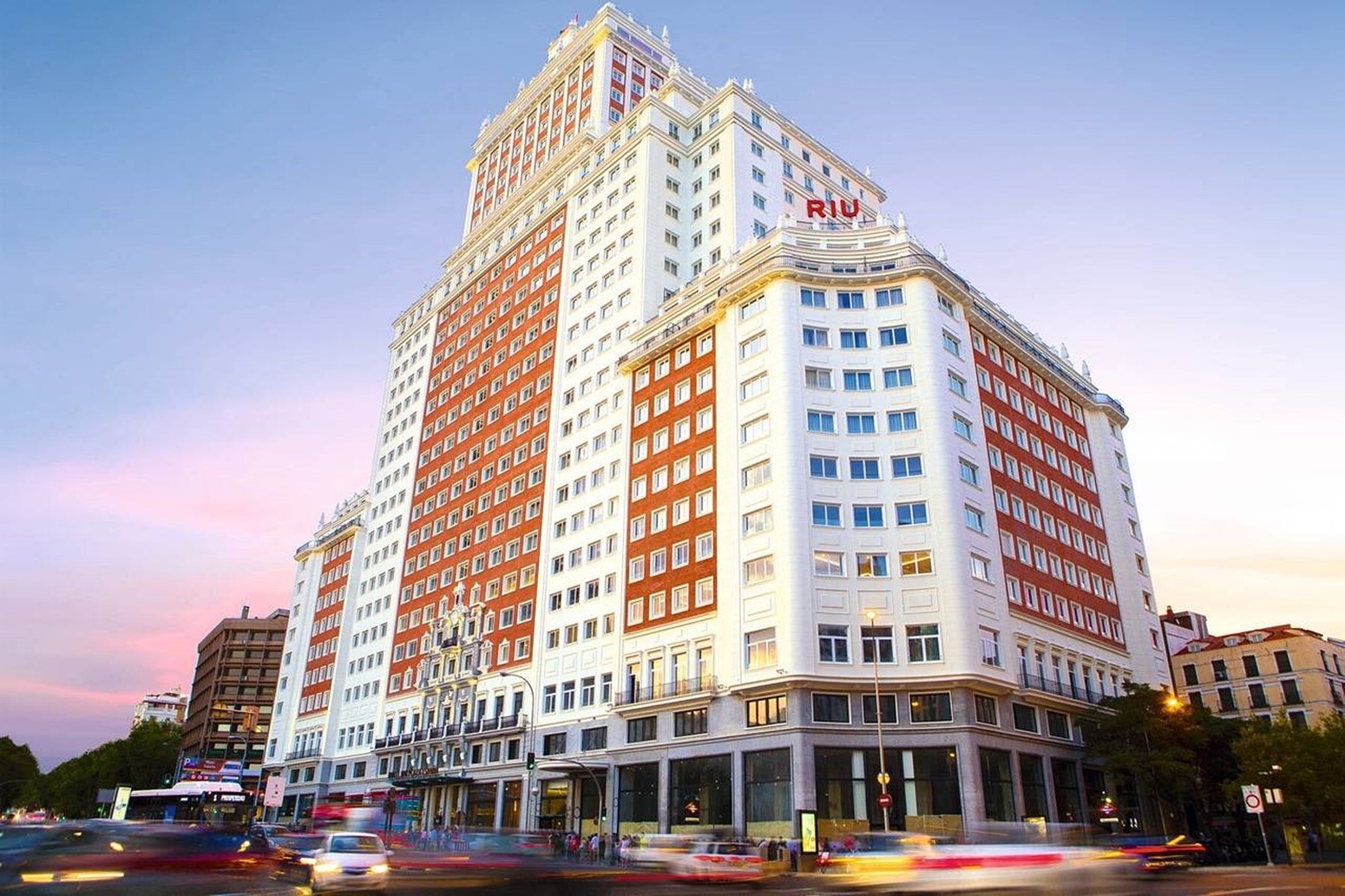 Madrid - Riu Plaza España 4*
El Hotel Riu Plaza España, situado en el emblemático Edificio España en la Gran Vía de Madrid, cuenta con 27 plantas con una gran variedad de instalaciones para hacer de tu estancia una experiencia inolvidable. Este hotel en Gran Vía te ofrece WiFi gratis en todo el hotel, un Sky Bar con preciosas vistas a la ciudad y salas de conferencias para celebrar tus mejores eventos. En las instalaciones del Hotel Riu Plaza España dispones de más de 550 habitaciones con mini nevera, aire acondicionado y calefacción, caja fuerte electrónica y con un kit de cortesía, entre muchas otras facilidades, para ofrecerte una estancia de lo más agradable. Además, si lo deseas, puedes refrescarte en la piscina exterior* ubicada en la planta 21, o bien practicar tus rutinas de entrenamientos en el gimnasio. La oferta gastronómica de este hotel en Gran Vía seguro que te encanta. En el restaurante dispones de desayunos buffet con estaciones de show cooking que te ayudan a empezar el día cargado de energía, y en el lobby bar te sirven las mejores bebidas y aperitivos. En la planta 26 del hotel se encuentra el Gastrobar El Edén, un espacio agradable y moderno donde degustar un menú de tapas acompañado de una selección de bebidas. Durante el fin de semana, podrás deleitarte con un delicioso brunch mientras contemplas las mejores vistas de Madrid desde el corazón de Gran Vía. Te proponemos descubrir nuestro exclusivo Sky Bar en Madrid, situado en la planta 26 del hotel, un lugar de moda que te sorprenderá con una exquisita selección de cócteles y bebidas. En la planta 27 se encuentra el Rooftop Bar, una de las mejores terrazas de Madrid con vistas 360º; el lugar perfecto para disfrutar de Madrid desde el cielo.
Madrid - Riu Plaza España 4*
The Hotel Riu Plaza España, located in the emblematic Edificio España on Madrid's Gran Vía, has 27 floors with a wide variety of facilities to make your stay an unforgettable experience. This hotel in Gran Via offers free WiFi throughout the hotel, a Sky Bar with beautiful views of the city and conference rooms to celebrate your best events. In the facilities of the Hotel Riu Plaza España you have more than 550 rooms with mini fridge, air conditioning and heating, electronic safe and a courtesy kit, among many other facilities, to offer you the most pleasant stay. In addition, if you wish, you can cool off in the outdoor swimming pool* located on the 21st floor, or practice your workout routines in the gym. The gastronomic offer of this hotel in Gran Vía is sure to delight you. The restaurant offers buffet breakfasts with show cooking stations to help you start the day full of energy, and the lobby bar serves the best drinks and snacks. On the 26th floor of the hotel is the Gastrobar El Edén, a pleasant and modern space where you can enjoy a tapas menu accompanied by a selection of drinks. During the weekend, you can enjoy a delicious brunch while contemplating the best views of Madrid from the heart of Gran Vía. We suggest you discover our exclusive Sky Bar in Madrid, located on the 26th floor of the hotel, a trendy place that will surprise you with an exquisite selection of cocktails and drinks. On the 27th floor is the Rooftop Bar, one of the best terraces in Madrid with 360º views; the perfect place to enjoy Madrid from the sky.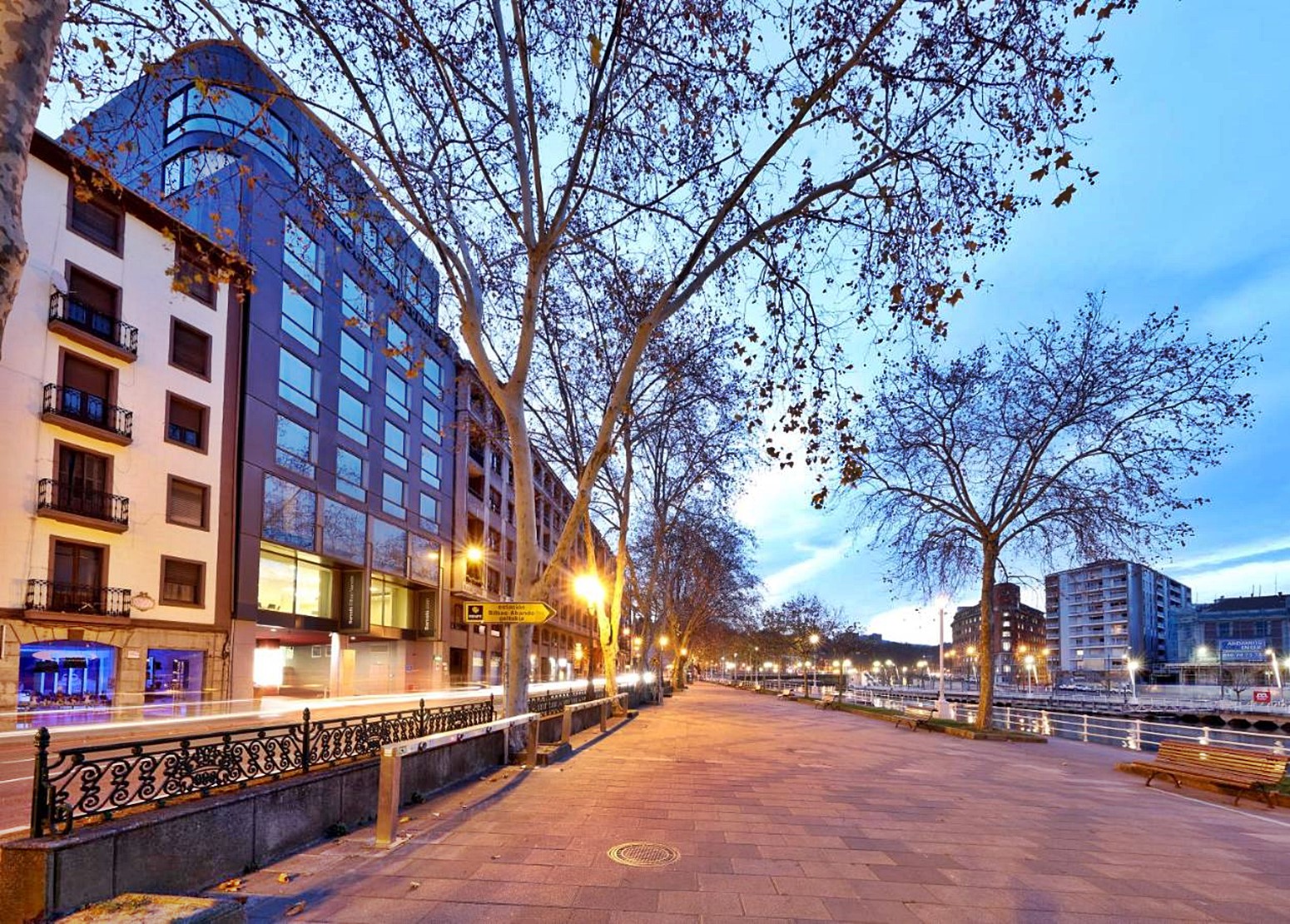 Bilbao - Barceló Nervión 4*
Diseño, tecnología, arte, naturaleza, modernidad y sostenibilidad se dan cita en el concepto eco-urbano del hotel Barceló Bilbao Nervión****. El hotel se sitúa en pleno centro de Bilbao, junto al Ayuntamiento, a 10 minutos a pie del Museo Guggenheim y rodeado de las mejores zonas de compras y de los populares pintxos. Perfectamente comunicado, es un hotel perfecto para turismo urbano. Sus habitaciones, perfectamente equipadas bajo la calificación B-Room, ofrecen un concepto de descanso que hará disfrutar a los huéspedes de su estancia en Bilbao. El hotel cuenta con una excelente oferta gastronómica en su restaurante Ibaizabal y en la cafetería del hotel, caracterizada por sus reconocidos pinchos creativos, perfectos para ser degustados en la mesa o en el rincón de la vinoteca. En el hotel Barceló Bilbao Nervión se respira dinamismo, con un toque urbano y contemporáneo tanto para las estancias de negocio como a las de placer. Es el lugar perfecto para conocer la increíble ciudad de Bilbao.
Design, technology, art, nature, modernity and sustainability come together in the eco-urban concept of the Barceló Bilbao Nervión hotel ****. The hotel is located in the heart of Bilbao, next to the City Hall, a 10-minute walk from the Guggenheim Museum and surrounded by the best shopping areas and popular pintxos. Perfectly communicated, it is a perfect hotel for urban tourism. Its rooms, perfectly equipped under the B-Room qualification, offer a concept of relaxation that will make guests enjoy their stay in Bilbao. The hotel has an excellent gastronomic offer in its Ibaizabal restaurant and in the hotel cafeteria, characterized by its renowned creative pinchos, perfect to be tasted at the table or in the wine bar corner. The Barceló Bilbao Nervión hotel breathes dynamism, with an urban and contemporary touch for both business and leisure stays. It is the perfect place to get to know the incredible city of Bilbao.
Price Dates | Precios Fechas
| Room type | Indicative room rate |
| --- | --- |
| Single (1 pax) | 2425€ |
| Double (2 pax) | 3390€ |
| Triple (3 pax) | 4999€ |
Cancellation charges
From the moment of booking, 65€.
From 14 to 7 days. 25% of total
From 7 days to 3 days prior to entry, 50%.
From 72 hours before, 100% of the total
Included services
The best of País Vasco "Premium" - 8 days
Arrival and departure transfers from the main airport
Spanish speaking guide
7 nights accommodation in the indicated hotels
Daily breakfast buffet (in most hotels)
Lunches and dinners as indicated in the itinerary
Modern coaches equipped with enhanced security measures
Spanish-speaking local guides on the visits indicated in the itinerary
Travel insurance
24-hour telephone assistance service
No Incluye
Drinks not included in meals
Visa not included
Tips for guide, driver, etc...
Luggage not included
Not included any other service not specified in the section of included or added values
| Tipo de habitación | Precio orientativo por habitación |
| --- | --- |
| Single (1 pax) | 2425€ |
| Doble (2 pax) | 3390€ |
| Triple (3 pax) | 4999€ |
GASTOS DE CANCELACIÓN
Desde el momento de la reserva, 65€
De 14 a 7 días. 25% del total
De 7 días a 3 días antes de entrar, 50%
A partir de las 72 horas previas, 100%
Servicios incluidos
Lo mejor del País Vasco "Premium" - 8 días
Traslados de llegada y salida del aeropuerto principal
Guía acompañante de habla hispana
7 noches de alojamiento en los hoteles indicados
Desayuno diario, buffet (en la mayoría de los hoteles)
Almuerzos y cenas indicadas en el itinerario
Modernos autocares dotados con mejores medidas de seguridad
Guías locales en español en las visitas indicadas en el itinerario
Seguro de viaje
Servicio de asistencia telefónica 24 horas
No Incluye
Bebidas no incluidas en las comidas
Visado no incluido
Propinas para guía, conductor, etc...
Maleteros no incluidos
No incluido ningún otro servicio no especificado en el apartado de incluye o valores añadidos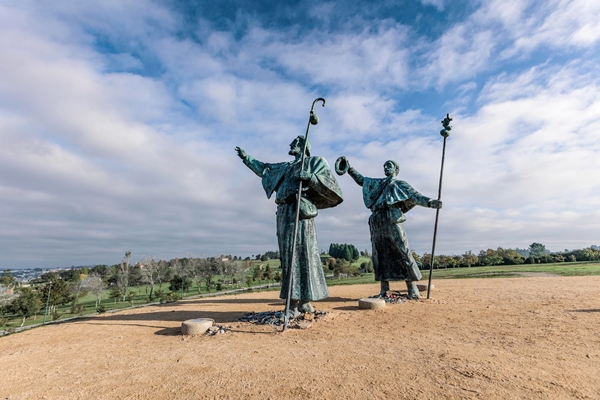 Espectacular recorrido cultural y gastronómico por Galicia. Conoceremos las ciudades gallegas más importantes a la v...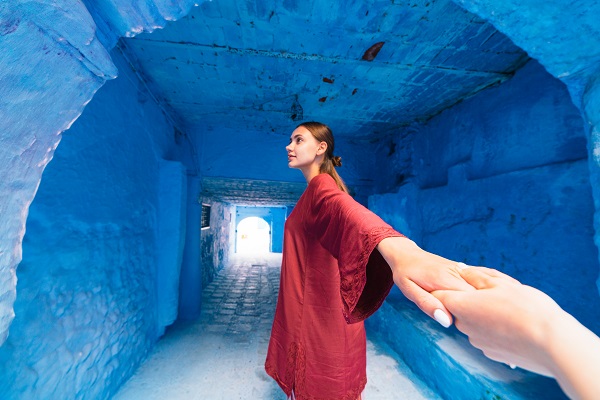 Impresionante paquete por el Sur de España y Marruecos para recorrer los lugares más emblemáticos que nos dej...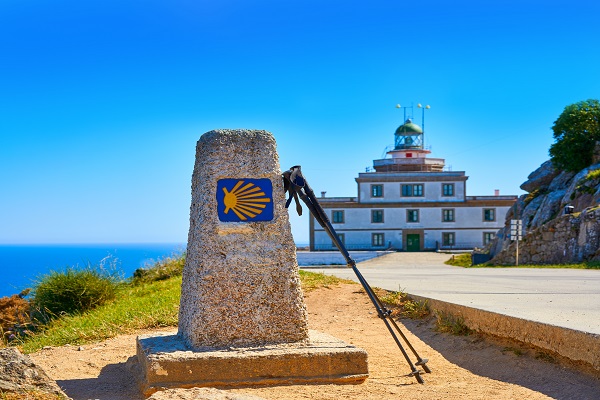 El Camino de Santiago, la ruta de perenigración más importante de la Europa Medieval, es un recorrido realizado por ...